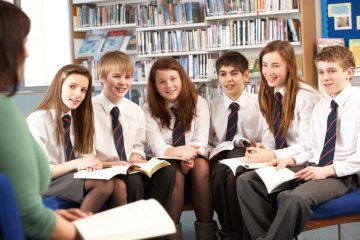 The latest report from hybrid estate agent eMoov.co.uk, the Schools Performance and Property Price Index, highlights the best locations across the country for both good schools and low property prices.
The agent analysed the average GCSE score obtained by pupils at the top 100 schools in England and compared it to the average house price in the surrounding area. It then reduced the list to the top 50, based on
the property price per GCSE point (PPGP).
Last year's winner, the King Edward VI Handsworth School in Birmingham, was knocked off the top spot by just £1 this year.
2016's winner is the Heckmondwike Grammar School in Kirklees, West Yorkshire. Pupils at the school achieved an average GCSE score of 616.1, and the average property price in the area is just £113,507, giving the school a PPGP of £184 – the lowest in England.
Heckmondwike and King Edward VI Handsworth are joined in the top three by The Blue Coat School in Liverpool, which is the only other school to offer a PPGP below £200 (£198).
Despite missing out on the top spot, Birmingham is also home to two more of the top ten schools. The King Edward VI Five Ways School came in fourth place, with a PPGP of £230, while the King Edward VI Aston School had a PPGP of £263, putting it in eighth.
The top ten is completed by the North Halifax Grammar School in fifth, with a PPGP of £246, Devonport High School for Girls in Plymouth in sixth, at £250, Queen Mary's Grammar School in Walsall in seventh, at £256, Bacup and Rawtenstall Grammar School in Rossendale in ninth, at £264, and the Lancaster Girls' Grammar School coming in tenth at £271.
The founder and CEO of eMoov, Russell Quirk, comments: "Choosing a school is one of those life mile markets that often goes hand-in-hand with moving house, so doing your research into both can make a big difference in securing a good education for your child and a realistic move for your family as a whole.
"The stress of moving, coupled with the restrictions of catchment areas, can be a minefield, so often it's necessary to have a third and fourth plan let alone a second. The main thing to remember in both instances is to keep a calm head and persevere, and so we hope this research can help people to do so."
If you're seeking a family home, look to the areas and schools highlighted in the new research.
Equally, if you are a landlord looking to purchase an investment property, be aware that these locations may attract high demand from family tenants.