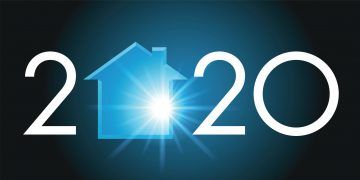 As we enter a new year (and a new decade!), specialist landlord insurance provider Just Landlords has collated a list of the biggest changes it expects to see for the private rental sector (PRS).
Here's a summary of what is likely to be just around the corner for landlords, letting agents and tenants:
Section 21 – Abolishing this as an option for landlords looking to evict their tenants will mean big reforms to the Housing Act.
EPC law – As of 1st April, landlords will need to ensure the properties of all private tenancy lets have an Energy Performance Certificate rating of E or higher.
Grenfell Tower – All building types are under scrutiny, including those in the PRS, to make sure we're doing all we can to avoid such a devastating event happening again.
Rent controls – There has been a mixed reaction to this suggestion, so we'll see if it comes up again in 2020.
Mandatory three-year tenancies – The initial proposal was not well-received, but will we hear more on the matter? It has to be said that some would benefit from the option of a three-year contract.
Rogue landlord database – Will tenants and prospective tenants finally be able to access this database to help avoid falling victim to rogue landlords?
Landlord taxes – Already an issue driving many from the market, will our current Conservative government lessen the burden or increase it?
Brexit – Are you as fed up with this portmanteau as we are? We're Brired of Brearing about it… The official deadline is 31st January, so 2020 will be the first year we feel the effects of whatever decision is made.
Lifetime Rental Deposits – This one could really make a difference to the ease of renting for all involved. We hope the Government turns its attention to this sooner rather than later!
Em Morley, spokesperson for Just Landlords, comments: "We say these are our expectations, rather than predictions, as this is the least we're expecting from the Government and local authorities.
"Progress is vital for the sector, as it's about more than the businesses of landlords and letting agents. It's also about the supply of safe, comfortable and affordable housing needed in the UK."
Read Just Landlords' full article on their blog.