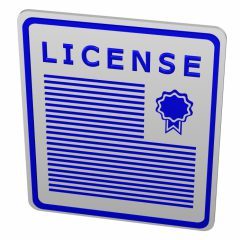 Lewisham landlords of bedsits above shops could soon be hit with a licensing fee that is set to increase by 278%.
Each bedroom license would cost £500, with some landlords facing the maximum charge – a cap of £5,000 per building.
The claim comes from Richard Tacagni, the Managing Director of an independent consultancy, London Property Licensing.
He states that the new House in Multiple Occupation (HMO) license fee being brought in by Lewisham Council will be by far the highest in London, and probably in England.
Yesterday, we revealed that the letting agent fee structure for the Rent Smart Wales scheme is being changed to make it fairer to small firms.
The new fee in Lewisham was agreed last week as part of the additional licensing scheme expected to be enforced by this autumn, and covering all HMOs above commercial premises.
The new scheme will require around 1,800 properties to be licensed, containing almost 4,200 separate lettings.
According to Tacagni, Lewisham Council has confirmed that any flat shared by three or more unrelated individuals will need a license if there are commercial premises on a lower floor in the building.
The fee will be £500 per unit.
Tacagni comments: "Whilst a £500 license fee may at first appear reasonable, we understand that this is actually the fee per letting within a property, i.e. a single person occupying one room on a separate tenancy.
"The council has said that the fee would be capped at £5,000 per property for ten or more lettings.
"This dramatic increase in fees will see the existing mandatory HMO licensing fee rise from £180 (frozen since 2012) to £500 per letting, an increase of 278%.
"The fee to license an HMO with five individual room lets would rise from £900 to £2,500."1
A spokesperson for Lewisham Council says: "We are committed to ensure that Lewisham has a thriving private rented market that provides good quality housing for tenants and that landlords are fully supported to maintain good standards in their properties.
"This licensing scheme is a key tool in achieving this. We have set the fee to ensure that we fully meet the costs of running an effective licensing scheme that is good for tenants and good for responsible landlords."
They add: "We have a range of qualifying discounts and reductions that will continue. All the income raised will be reinvested in this scheme to improve the private rented sector in Lewisham, which is huge and growing every day."1 
We will continue to provide all landlords with updates and information regarding the buy-to-let market and private rental sector.
1 http://www.propertyindustryeye.com/landlords-to-be-hit-with-licensing-fee-set-to-rise-by-nearly-300/