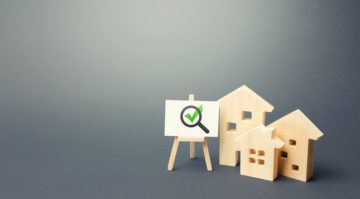 The Government has published its Levelling Up White Paper, stating that private rented homes will be required to meet a minimum standard.
The White Paper has also re-announced plans to end Section 21 repossessions, consult on a national register of landlords, and develop plans to better tackle rogue landlords.
Ben Beadle, Chief Executive of the National Residential Landlords Association (NRLA) comments: "Every tenant should have the right to expect properties to be safe and secure. The existing Decent Homes Standard however is not the right vehicle with which to achieve this important goal.
"At present, this standard, designed for the social rented sector, does not reflect many of the differences between it and the private rented sector. This includes the types and age of properties in each.
"We will work with the Government to ensure whatever standards expected of the sector are proportionate, fit for purpose and can be properly enforced. Without this, criminal landlords will continue to undermine the reputation of the vast majority of responsible landlords doing the right thing."
Alicia Kennedy, Director of Generation Rent, comments: "Just as it is impossible for someone to flourish without a decent home, the government knows it is impossible to level up without fixing the rental market. For too long poor regulation has left renters at the mercy of landlords who can evict on a whim and neglect their properties with impunity.
"A national landlord register is essential for driving out criminal landlords, so this commitment is very welcome. We urge the government to bring forward legislation as soon as possible to introduce this and make good on its three-year old commitment to abolish Section 21 evictions."
Matt Downie, Chief Executive of Crisis, comments: "It's welcome to see that housing has a seat at the table in the Government's ambition to level up the country over the next ten years, alongside commitments to provide more genuinely affordable social housing, scrap no fault evictions and introduce a landlord register. We know that good jobs and improving wages are also key to people keeping a roof over their head so it's positive to see emphasis being placed on this as well.
"For too long now families have had to languish on ever growing council house waiting lists, while renters have had to put up with paying extortionate rents on squalid homes because they can't speak out for fear of eviction. ​We look forward to seeing the details to address this imbalance​ and are pleased to see that ​it will span across all departments.
"The Government must make providing housing that people can afford the backbone of levelling up​, which must include a step change in the delivery of social rent housing and the funding needed to turn these commitments into reality. Only this will deliver the change we need to see communities thrive​, and an end to homelessness for good."