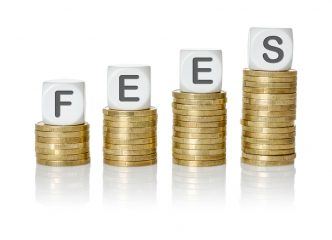 Landlords and letting agents should get behind a proposed fee cap plan, insists the Association of Independent Inventory Clerks (AIIC).
Following the announcement in the Autumn Statement that letting agents in England will no longer be able to charge fees to tenants, the AIIC urges all landlords and agents to come together to campaign for a fee cap rather than an outright ban.
Many industry experts believe that banning fees will only push rents up, as agents will simply pass the additional costs onto landlords.
Research recently compiled by Spicerhaart predicts that tenants paying a monthly rent of £1,000 could end up being charged an additional £900 over the course of an average tenancy if landlords put rents up by just 3%.
The Fair Fees Forum has been created to bring landlords and letting agents together to campaign for a fee cap.
Lead by the National Approved Letting Scheme (NALS), the Fair Fees Forum is seeking to have an active role in the Government's consultation on the lettings fee ban, as well as organising a meeting with the Housing Minister, Gavin Barwell.
The AIIC agrees that a fee cap would be a fairer way of limiting agents' fees charged to tenants.
"We're obviously extremely disappointed with the outcome of the recent Autumn Statement, especially at a time when the rental sector has come under such frequent attack from the Government," says Patricia Barber, the Chair of the AIIC.
"However, now is not the time to feel sorry for ourselves and shy away; we must stand up, be counted and engage in constructive dialogue with the stakeholders that matter."
Barber praises the work being conducted by the Fair Fees Forum, and is urging all landlords and letting agents to be as vocal and engaged as possible.
It is expected that a ban on fees will be introduced within the next 12-18 months, following a Government consultation period in the New Year.
Barber explains: "The next few weeks and months are set to be an extremely crucial period in the make up of this proposed ban.
"Rather than complaining about what we consider to be a gross injustice, it will be far more productive if the industry clubs together to explain possible solutions to this problem, the benefits of a cap and possible implications of a blanket ban."
She adds: "Here at the AIIC, we find it hard to understand why tenants should be serviced with hours of letting agents' time while benefitting from referencing and inventories – all for free.
"Hopefully, with the aid of some thoughtful lobbying by the property industry, the Government will think carefully about its next move regarding letting agents' fees."
Do you support the fee cap plan?