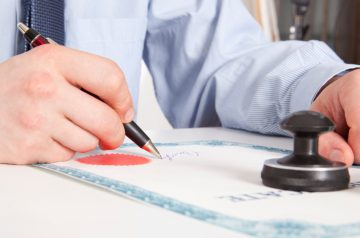 A property expert has described a new licensing scheme as one of the most complex to date.
The selective licensing scheme in Southwark, London is due to be implemented on 1st November. It will extend licensing to all private rental homes in some parts of the borough.
However, consultant Richard Tacagni says the area included in the scheme is much larger than it appears.
The council states the scheme "includes but is not limited to" certain roads.1
Tacagni, of consultancy firm London Property Licensing, says the scheme extends to 17 distinct areas, including 5,000 properties on 134 streets.
He advises landlords and letting agents to study the license requirements very carefully.
Alongside the new licensing scheme, the council is extending the existing House in Multiple Occupation (HMO) licensing to all HMOs in the borough. This includes every property that is shared by three or more unrelated individuals and encompasses around 10,000 homes.
The selective licensing fee is £500 per property for five years and the additional HMO fee is £250 per bedroom. This equals £1,250 for a five-bedroom shared house.
Tacagni reveals that this is one of the highest fees in London.
In another borough, a legal challenge against a licensing scheme in Croydon has been rejected by the High Court.
Croydon Property Forum, a group including agents, landlords and developers, applied for a judicial review. The judge, Sir Stephen Silber, denied the application, saying the council had consulted properly.
The borough-wide scheme will come into force on 1st October.
1 http://www.propertyindustryeye.com/agents-warned-new-licensing-scheme-is-one-of-most-complex-to-date/