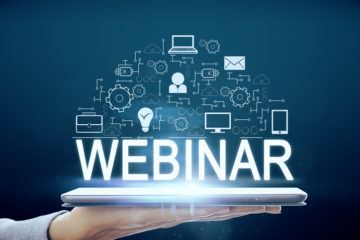 A webinar aimed at helping landlords prepare for 2021 will take place on Thursday 17th December, ran by mydeposits.
Landlords have seen a range of changes in 2020, with tax reliefs being scaled back or ended completely. Government-approved tenancy deposit scheme mydeposits points out:
Mortgage interest tax relief was replaced with a 20% credit, which has been phased in over three years
Capital gains tax exemptions for 'accidental' landlords – those who held onto homes they once lived in – have been reduced
Letting Relief was also cut
The Great Tax Debate webinar will reflect on the recent tax changes that have impacted landlords the most. The panel will share their views and answer live questions from attendees.
The expert panel, hosted by Paul Shamplina, Head of Property for Hamilton Fraser, will include:
John Stewart – Deputy Director of Policy and Research for the NRLA
Mitch Young – Co-Founder of Fusion Consultancy and International Private Client Tax specialist
David Coughlin – CEO of National Residential; Co-Founder & Board Member at The National Association of Property Buyers
Nigel Lewis – Property Journalist and Editor
Ahead of the webinar, John Stewart, Deputy Director of Policy and Research for the NRLA, has commented: "Residential property investment has become the Conservative's 'go-to' sector for tax take.
"Over the last few years, we've seen restrictions on mortgage interest relief, differential rates of CGT and SDLT and loss of wear and tear and energy savings allowances. Rather than blanket increases and cuts in allowances, there is a need to get smart and use the tax regime to align investor behaviour with the Government's desired policy outcomes for private renting."
You can register here for the The Great Tax Debate webinar, which will take place 11:00AM-12:00PM on Thursday 17thDecember 2020.