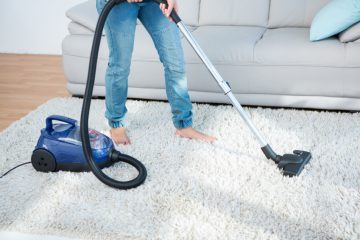 We all know that house prices vary massively around the country, but what about the cleanliness of our homes?
Television presenter and property expert Kirstie Allsopp caused a real stir on Twitter earlier this week when she argued that the further north of London you are, the cleaner the homes.
Allsopp is a Londoner herself, but she has also lived in numerous properties around the country, including a large rural house in Devon, which was the subject of her television programme Kirstie's Homemade Home.
Allsopp preceded the claim with a tweet that suggests she was aware of the backlash she might receive. She said: "Brace yourself for a bigoted generalisation which could get me fired…"
She then stated: "In 15 years of going around the country house hunting I have observed that the further north you go from London the cleaner the homes are."
Her claim received a mixture of responses, including one from a proud northerner and another from a Londoner that feels the pressure of living in the capital.


One user looked at it from a socio-economic perspective…