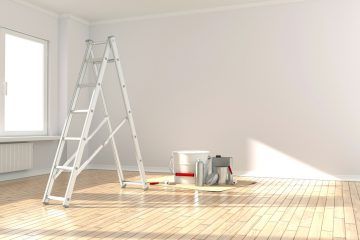 With London house prices holding strong, many homeowners and investors alike are looking out of the capital for better value properties. Home improvement marketplace Plentific.com has found great locations where you can buy fixer-upper investment properties in London's commuter belt for a good price.
The average house price in London is now a huge £484,716, while the typical property in the UK costs less than half, at £216,750.
Although it is no surprise that Londoners are looking to buy in more affordable commuter towns, property values in the outskirts are beginning to rise as a result of the added interest.
So where can you find reasonably priced investment properties in London's commuter belt? Plentific advises you to look for fixer-upper properties and make the necessary improvements to bring it up to a high standard.
The Co-Founder of Plentific, Cem Savas, says: "These five examples demonstrate what can be achieved with a budget which is modest when compared to the London property prices. Any London homeowner can exchange their flat for more than twice the space with a similar commute time. Furthermore, with some TLC and an expert pair of hands, carrying out renovations can develop these properties into beautiful family homes.
"With the rapid increase of property values in London, homeowners can now sell a studio in Balham for a townhouse in Bedfordshire, or trade in their maisonette in Edgware for a cottage with grounds in Buckinghamshire."
So where should you look?
Bicester, Oxfordshire
With two local stations offering direct trains to London in less than an hour, Bicester is extremely commuter-friendly. The combination of its local shopping centre and beautiful countryside attract many to the town, while the latest train station, Bicester Village, is currently undergoing construction of a new train line, which will provide a direct service to Oxford by the end of 2016.
Leighton Buzzard, Bedfordshire
With Milton Keynes just around the corner, offering great entertainment and shopping amenities, Leighton Buzzard is fast becoming a favourite commuter hotspot. The town offers its own local attractions and restaurants, and is just a half an hour drive from Luton Airport.
Didcot, Oxfordshire
Didcot is currently undergoing a major facelift; properties are under development in the Great Western Park, the train station is being upgraded, and the shopping centre is being extended. It is just 20 minutes from Oxford and 50 minutes from central London.
Southend-on-Sea, Essex
If you're looking to invest by the sea but still want to attract to London commuters, Southend-on-Sea could be a great investment option. It has a beach resort feel and is under an hour from the capital.
Maidstone, Kent
Looking to invest in the countryside? Maidstone has an abundance of greenery on its doorstep, is home to the stunning Leeds Castle and is still within an hour's commute of London.
Have you been inspired to step into London's commuter belt for your next investment property? Buy a fixer-upper and reap the rewards!