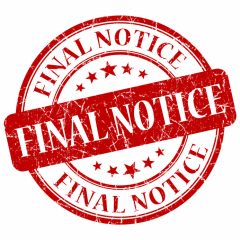 Following yesterday's announcement that the Government is to clampdown on illegal migrants living in privately rented accommodation in the UK, there has been a mixed reaction from landlords and agents alike.
The proposals, to feature in next month's Immigration Bill, will see landlords facing jail if they do not conduct thorough Right to Rent checks, or do not evict known illegal migrants from their property. This move is part of a broader operation to deal with the ongoing migrant crisis in Calais.
Welcome
One organisation that has welcomed the proposed changes is the Association of Letting Agents (ARLA). Discussing the initiative, managing director David Cox said the measures are, 'a good first step.' Continuing, Cox stated, 'the plans will help to weed out the minority of rogue landlords who exploit vulnerable immigrants for their own financial gain and, with the introduction of a new five year imprisonment penalty, will help deter other such unscrupulous individuals from entering the private rented sector.'[1]
'We will be organising training sessions for our members to ensure they are fully prepared and understand the new rules and we urge all letting agents to ensure they are ready for the impending roll out,' he added.[1]
Critics
However, the planned move has not been received with open arms across the sector. Chief Executive of the National Landlords' Association, Richard Lambert, told BBC Radio 4 that the proposals 'came out of the blue,' and were a flippant response to the problems in Calais.
A suggestion that landlords would be able to evict tenants without a court order was, 'breaking the 40 year old principle that it has to be a court that ends a tenancy-take somebody out of their home,' according to Mr Lambert.
'The Home Office expect that the tenant will comply with that. As we know, tenants don't always comply with a court order or any order to leave a property when the tenancy is ended. Normally under a court process you'd be bringing in a bailiff,' he continued.[1]
Concern
Warning that the proposal could be detrimental for an agent or landlord looking to evict a tenant without a court or bailiff, Lambert said, 'I do worry in the case of an illegal immigrant you possibly have then a despairing person in a desperate situation.'[1]
'That often leads to people doing very desperate things,' Lambert continued, 'Who knows? Barricading themselves in? There is the risk of defending themselves with all the force they can muster. It could put people in potential danger. We need to think through the consequences of the kind of system we are putting in place.'[1]
Lambert also expressed his concern that the Government plan to inprison landlords or agents who skip Right to Rent check-ups on their tenants. He sai that, 'this is the first we have heard of this very severe penalty. While I can see it is important to crack down on repeat offenders…it is quite surprising that it comes almost out of the blue. You do wonder how much it relates to the government wanting to be seen to be tough on migration given what is going on in Calais.'[1]
Confusion
Policy director of the Residential Landlords Association, David Smith, argues that there is already too much confusion over issues surrounding the checking of documents to prove eligibility to live and rent within Britain.
Smith feels, 'there is the risk that people with unusual documents will be evicted by landlords who do not want to take the risk or who cannot understand their documents. Those landlords will then find themselves having acted in good faith at the time but then possibly facing an unlawful eviction claim if they are wrong.'[1]
'Given the existing confusion over Right to Rent checks and documents the addition of a new criminal penalty procedure seems premature-especially as the consultation in the West Midlands (pilot project of Right To Rent) has not yet finished,' he added.[1]
Concluding, Smith said, 'the Government has not presented any evidence that landlords are directly involved in housing people they know to be illegal immigrants. There will now be concerns that landlords and agents will be prosecuted as much for not being able to operate the highly complex system as for willfully ignoring it.'[1]
[1] https://www.lettingagenttoday.co.uk/breaking-news/2015/8/right-to-rent-immigration-checks-agents-happy-landlords-not