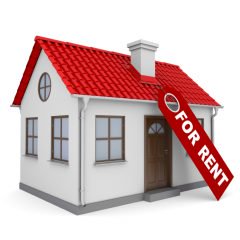 Raising the substantial deposits required for buying a home is a well-known problem for first time buyers. Without help from their parents, it is virtually impossible to get on the property ladder.
In the capital, it is an even bigger difficulty, with an average of £69,000 needed for securing a house, found Savills estate agent. However, one South East London suburb is helping those struggling.
Housing association L&Q has launched a scheme, Goldcrest House, on Lee High Road, Lewisham. Aspiring buyers can rent a one or two-bedroom flat at a subsidised rate; 20% less than commercially rented new builds in the area.
This will hopefully give tenants the chance to save for a deposit.
Under the scheme, titled UpToYou, renters can stay in the home for as long as they want and can then move to another rental property or buy themselves a home, either shared-ownership or outright, in the future.
L&Q is offering 29 properties, some overlooking the River Quaggy and the majority with balconies or terraces. They will be ready to move into next month.
Prices start at £930 per month, or £1,150 for a two-bedroom flat. Priority will be given to those already living in Lewisham.
The nearest station is Lewisham, which is a five-minute walk from Goldcrest House. Trains to Cannon Street or Charing Cross take about 15 minutes. To Canary Wharf, locals can take the Docklands Light Railway. An annual season ticket is £1,284.
The scheme sounds too good to be true, and to some Londoners, it will be. Rents at Goldcrest House have been set in line with new builds in Lee; better bargains could be found in older homes.
The area is also a redevelopment zone. The Leegate Shopping Centre has been named the worst in Britain, with over a third of shops empty. Lewisham Shopping Centre, however, is bustling, but lacks any independent shops.
Work has also begun on a six-year regeneration project in the town centre, meaning that traffic is awful and the area doesn't look great.
There are some quality pubs and restaurants here, but not many. Locals usually prefer Blackheath or Hither Green for a night out.
L&Q's sales negotiator for the scheme, Roxanne Halliday, has lived in the area and says that Goldcrest House is ideal because it is close to open space, transport and shopping.
She says: "The traffic problems will end when the regeneration is finished. You can get lots of ethnic foods and it is very diverse and friendly."1 
1 http://www.homesandproperty.co.uk/property-news/affordable/first-time-buyers-lewishams-low-rent-route-getting-property-ladder