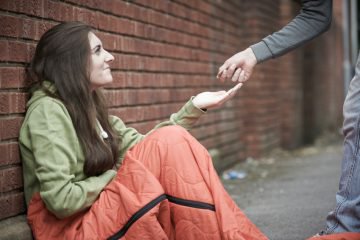 Homelessness charity Crisis is calling on the public to protect housing benefit for young people, after the Government proposed restricting the payment.
The majority of young people can either afford to rent or live with their parents, but many cannot. Some must escape violent or abusive homes and sometimes there is not space for them in the family home.
Housing benefit ensures they have a roof over their heads.
You can get involved and support Crisis' campaign to protect housing benefit for young people. Crisis has written a message that you can send to your MP. Complete the form and make a change here: http://www.crisis.org.uk/pages/roughing-it.html
The Government's plans could have huge consequences for thousands of young people.
The leading cause of homelessness in this age range is not being able to live with parents. Ministers claim that they will protect those with nowhere else to go, but it is very difficult to identify when someone is out of options, until it is too late.
Being homeless can have a terrible effect on your life. Research has revealed that if someone has been homeless when they are young, they are likely to become homeless again and have poor health for many years.
Housing benefit provides support when a young person is moving to find work; if they lose their job, they won't lose their home. If a person's parents live in an area with little job prospects, removing this support will give them even less options and could cause long-term unemployment.
This is why Crisis is urging the Government to ensure that all those who cannot live with their parents and are at risk of homelessness are protected.