Over 11,000 tenants were evicted from their homes in the first three months of the year, the Government revealed.
Charities are warning that single-parent families are being particularly affected, and cuts to housing and other benefits are causing a crisis.
However, work and pensions secretary, Iain Duncan Smith, says that the policy has been successful and he plans to reduce maximum benefits further. Of the 58,000 households capped since 2013, 22,000 are no longer affected, as claimants have been encouraged to find work, he claims.
He adds: "Even with the cap, lone parents can still receive the equivalent of a £34,000 salary in benefits. We have given local authorities about £500m to support those families who might need extra help."1
The amount of people who have lost their homes indicates that 2015 could be worse than 2014, when a record 42,000 were evicted.
Campaigners said that the situation could get worse after Mr. Duncan Smith revealed plans this week to cut the maximum benefit claim per household to £23,000; a £30,000 salary after tax. Overall, he will reduce welfare by £12 billion.
Housing charity Shelter's Campbell Robb says: "Sky-high housing costs and welfare cuts are leaving people battling to keep a roof over their heads. Families are living in fear that losing their job or becoming ill could bring the bailiffs knocking at the door."1
Single parent's charity Gingerbread's Octavia Holland concludes: "Reducing the cap will be devastating and people will not be able to continue living in their communities."1
1 Yeatman, D. (2015) 'Housing benefit cuts start to bite', Metro, 15 May, p.1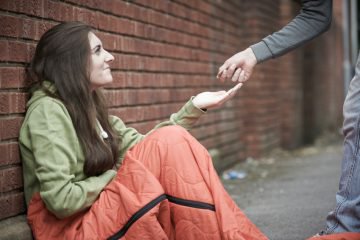 Crisis Urges Public to Protect Homeless Young People
Homelessness charity Crisis is calling on the public to protect housing benefit for young people, after the Government proposed restricting …