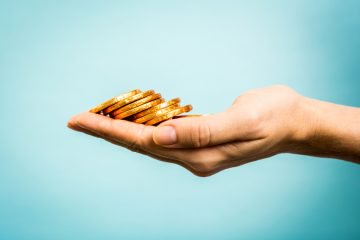 A survey from e.surv has found that over the past year, the total number of house purchase mortgage approvals has reached a twenty-month high, rising by 19.8%.
Rises
This represents the greatest monthly lending total since January 2014. In addition, last month saw 72,930 house purchase lending approvals. In August, there were 71,003, meaning that there was a 2.7% month-on-month increase.[1]
'Mortgage lending is enjoying a late summer,' observed Richard Sexton, director of e.surv chartered surveyors. 'After record house purchase lending through the summer months, the numbers suggest that confidence within the UK housing market is still steadily strengthening. With interest rate speculation dying-down and a rate hike before next year appearing increasingly unlikely, lenders appetite for growth appears unchanged.'[1]
Sexton feels that, 'this increase is both tempered by and benefiting from new regulations, including the Mortgage Market Review changes which came into effect earlier this year. Levels of High LTV lending are stable and reflect a steady, rather than volatile pace of growth.'[1]
'It's not just lenders who have been affected by a calmer financial outlook in recent months, prospective mortgage borrowers have seen their potential savings bolstered by low inflation rates and a recovering economic climate. Comparisons with the previous high in January 2014 underscore this point. Today's progress isn't the result of a final gasp of artificial support from the likes of Funding for Lending – but represents seven years of gradual rebuilding and consolidation by mortgage lenders,' he added.[1]
Small-deposit, significant increase
Additionally, small-deposit lending soared to its highest level since October 2008 during the last month. The new post-recession high saw lending to buyers with a deposit of just 15% or less rise both monthly and annually. As a result, small-deposit borrowers made up 18.1% of overall house purchase mortgage approvals in September.[1]
In absolute terms, there were 13,200 small-deposit house purchase loans approved in September, up by 7.4% from August's figure of 12,288. Annually, this represented a 22.5% increase.[1]
These increases particularly benefited first-time buyers, with the latest First Time Buyer Tracker from Your Move and Reeds Rains indicating that August 2015 saw 30,200 first-time buyer sales. This was a rise of 27.4% from May 2015.[1]
Mr Sexton noted that, 'September was a particularly positive month for anyone looking to buy a home with a smaller deposit, even when compared to more generally benign conditions.'[1]
'A more active mortgage market won't directly build more homes. Deeper reforms to planning and skills are still needed to help that side of the equation if more demand via mortgage lending isn't simply set to push up prices faster in turn,' he added.[1]
Regional rises
Southern regions saw the most significant rises in small-deposit lending. By region, the rises recorded were:
| | | |
| --- | --- | --- |
| Region | Proportion of small-deposit loans(September 2015) | Proportion of small-deposit loans(August 2015) |
| Yorkshire | 29% | 27% |
| Northwest | 26% | 26% |
| Midlands | 21% | 22% |
| Northern Ireland | 21% | 17% |
| UK Average | 18% | 17% |
| Scotland | 17% | 17% |
| South/South Wales | 17% | 15% |
| Eastern | 15% | 14% |
| South East | 14% | 12% |
| London | 8% | 8% |
The South, South East and South Wales are emerging as improving locations for small-deposit borrowers. In the South East, small-deposit borrowers now represent 14% of all house purchase borrowers, up from 12% in August.
However, Yorkshire continues to retain its reputation as a great place for first-time buyers and in tandem, small-deposit borrowers, who represent 29% of all house purchase lending. Only the Midlands region saw a marginal dip in the proportion of small-deposit borrowers within their total house purchase lending[1]
[1] http://www.propertyreporter.co.uk/finance/house-purchase-lending-up-20-year-on-year.html