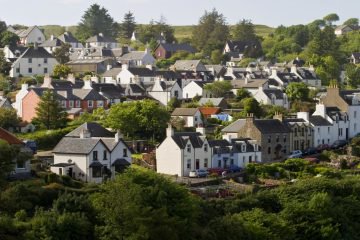 Recent findings from the Council of Mortgage Lenders suggest that the buy-to-let market is still steadily growing, particularly when year-on-year figures are considered.
Data
The results released from the CML show that buy-to-let advances totalled 15,900 during February, down 13% from January but up by 11% in comparison to February 2014.[1]
Loans for buy-to-let accumulated £2.2bn of overall lending during February, down on January's figures by 12% but again up on February 2014, by 16%. Buy-to-let loans taken out for house purchases numbered 7,400, 3% down on January but up by a nominal 1% from one year ago.[2]
Numbers of buy-to-let loan remortgages fell by a considerable 19% during February to 8,400, however this figure was up by 23% in the past 12 months. Overall value of these loans totalled 1.3bn, a drop of 13% month on month but 3% up on February last year.[3]
Seasonal Factors
Director general of the CML, Paul Smee, believes that seasonal features have played their part in the latest figures. He commented that, 'as with January, seasonal factors have played their part in dampening house purchase lending activity in February.' Smee feels that the, 'typical seasonal trend may also be exacerbated by uncertainty ahead of the general election,' but said that CML, 'expect to see an upturn in the spring and summer months.'[4]
Smee went on to say that, 'buy-to-let, in contrast, has shown year-on-year lending increases, due almost completely to remortgaging which is typically strong in the buy-to-let market.'[5]
Adrian Gill, director of Your Move and Reeds Rains estate agents, feels that the U.K is, 'witnessing a slightly more measured mortgage market,' but says that should not be a concern, 'in the midst of extraordinary circumstances.' Gill believes that there has been, 'an exceptional year of progress and regulatory reforms to the lending process.'[6]
Election
Mr Gill also believes that the country is heading towards, 'one of the most uncertain General Elections in living memory,' with David Cameron pledging to, 'help over a million social housing tenants get on the property ladder.' Gill though is cautious, stating that, 'any additional rockets to demand would need to be matched with new homes available to buy,' or the pent-up pressure in the market will just grow, propelling prices along with it.'[7]
He continued by saying that, 'Tory proposals to unlock brownfield land for housebuilding could perhaps have more far-reaching tremors through the market.' This said, Gill thinks, will lead many to be, 'speculating today whether 400,000 homes over a five year period is truly enough to abate our current housing shortage.'[8]
[1-8] http://www.propertyreporter.co.uk/landlords/buy-to-let-sees-measured-growth-in-february.html