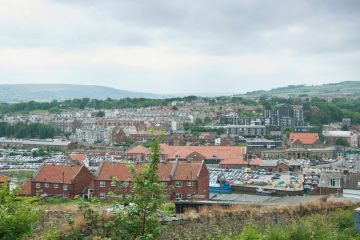 The director of Home.co.uk believes that balancing the north-south divide will solve the housing crisis currently experienced in the south of England.
The property search engine found that the gap between asking prices in the north and south is so wide that it completely contradicts Chancellor George Osborne's idea of a northern powerhouse.
According to the Home asking price index, prices in the north of England dropped in every region between July 2008 and July 2015. The North East experienced the greatest falls, with a 6.45% decline.
Over the same period, asking prices in the North West decreased by 5.72% and by 4.56% in Yorkshire and the Humber.
These figures contrast dramatically with the housing boom in London and the south of England.
In the past seven years, asking prices in the capital soared by 44.9% and by 24.71% in the South East.
Osborne vowed to back a northern powerhouse, by boosting infrastructure, employment and the building sector.
However, his latest Budget revealed further welfare cuts, including a reduction in working tax credits.
Director of Home, Doug Shephard, comments: "It seems an appalling injustice that post-crisis economic measures have effectively meant austerity for the north and stimulus for the south and London. The north-south divide has been greatly exacerbated in recent years.
"There is no housing crisis in the north and there would not be in the south if workers weren't forced to up sticks and move south to earn a living."1
Asking prices in the East of England rose by 14.98%, by 9.82% in the South West, 6.72% in the East Midlands and 3.05% in the West Midlands between July 2008 and July 2015.
Meanwhile, Scotland and Wales experienced declines, of 4.56% and 5.72% respectively, over the last seven years.
The full index can be found here: http://www.home.co.uk/asking_price_index/Mix-Adj_Methodology.pdf