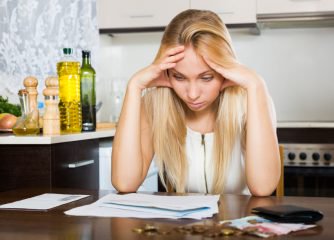 The average house price in England and Wales hit a record 8.8 times the average local salary in 2014, according to the Office for National Statistics (ONS).
The ONS data shows that prices in some areas are 20 times the local income.
The ONS compared house prices, private rent costs and social rents around England and Wales with data for local salaries.
Property prices in Westminster are now a huge 24 times the average local salary, up from 12 times in 2002. The average rent in the city would cost the average worker 78% of their high earnings.
The London boroughs of Hammersmith & Fulham and Camden also have average house prices over 20 times the local salaries.
The 15 least affordable areas for renting privately are all London boroughs. Tenants in Newham and Brent must spend more than 65% of their wages on the average rental flat. Newham also has the highest average rent for social housing, at £128.90 per week.
The most affordable London borough is Bexley, but the ONS revealed that even there, the average private rent is 40% of a resident's monthly income.
These figures have fuelled another demand for rent controls, particularly in the capital.
Generation Rent's Betsy Dillner states: "Housing is eroding Londoners' disposable income and their quality of life suffers as a result.
"The next London mayor must make affordability a priority and use their mandate to press central government for powers to introduce rent control."1
It's not just Londoners who are struggling, however. In Cornwall, Herefordshire and north Norfolk, average house prices surpass ten times the local wages.
Cambridge hit a new high of 13.7 times local salaries, exceeding Oxford for the first time.
Rents have also grown substantially in popular towns around England and Wales, especially in areas with popular universities. In Oxford and Brighton, the average private rent costs 50% of local pay, in Cambridge this is 45% and 40% in York.
In some parts of the country, including Newcastle, Sheffield and Wolverhampton, the property price to income ratio has dropped after reaching a peak in 2007.
The lowest average price rents are in Hull and Burnley, both at £365 per month. This compares to £1,430 in Lambeth, South London and £2,275 in Kensington and Chelsea. The lowest social rent is found in Pembrokeshire, at £65.60 a week.
Everywhere in England and Wales has experienced house price growth since 2002, when the ONS began collecting local salary data.
The average house price was 6.4 times local pay in 2002, reached 8.65 in 2007 and then dropped slightly before hitting a new high of 8.78 in 2014.
The ONS has highlighted a gap between social housing and local demand. The areas with the largest shortages in council and social housing stock are Medway, Solihull and the Isle of Wight.
However, Milton Keynes had a waiting list of zero in 2014 and 5.9% of social housing in Blackpool is empty – the highest proportion of anywhere in England and Wales.
1 http://www.theguardian.com/money/2015/aug/06/average-house-price-rises-times-local-salary-england-wales?CMP=share_btn_tw