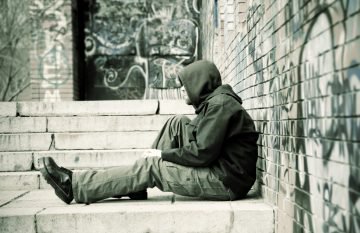 Singer Ellie Goulding has attacked British councils for the way they treat homeless people, challenging the need of their public space protection orders (PSPO).
The London Borough of Hackney recently imposed a PSPO to clamp down on rough sleeping in the area. Those sleeping on the street could be given a £100 fixed penalty or be taken to court and fined up to £1,000.
Goulding took to Twitter to say she is "deeply concerned about how out of touch people can be." She added: "Some councils in England have decided to treat homeless people as though they are criminals and are going to start fining them."
She hopes her 4.8m followers will sign an online petition that will stop Hackney Council criminalising rough sleepers. The petition can be found here: https://www.change.org/p/hackney-council-stop-criminalising-hackney-s-rough-sleepers.
Goulding's tweets can be read below:
Since the PSPO was introduced in April, Hackney Council has disputed backlash, saying: "Enforcement action will always be the last resort."1
However, charities that work with homeless people, such as national group Crisis, believe the PSPO might push vulnerable people further away from the services that could help them.
Head of Crisis, Jon Sparkes, says: "Such deterrent measures are also counterproductive. They do nothing to tackle the underlying causes of homelessness and make it even harder for people to access the kind of support they need to move away from the streets for good. There are more sensitive and appropriate ways of tackling homelessness."1
1 http://www.theguardian.com/music/2015/jun/04/ellie-goulding-challenges-british-councils-treatment-homeless-hackney-pspo