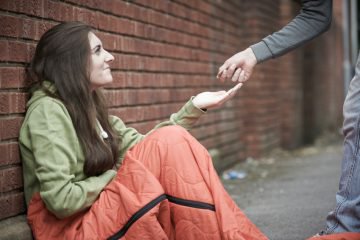 "While working out how to support homeless people back into employment, education and accommodation isn't easy, one thing is certain," says Denise Hatton. "We need to build more affordable homes."
Hatton is the CEO and National Secretary of YMCA England, which is launching a new accommodation project for homeless people this week.
For decades, our governments have failed to build enough homes to meet demand. As a result, the cost of homeownership is now out of reach of many young people, including those leaving supported or temporary housing.
The current Government is determined to build 200,000 starter homes by 2020, but housing charity Shelter has found that families on an average income will be unable to afford these homes in 58% of local authorities and families on the new national living wage will be priced out in 98% of the country.
"Building more homes will help solve the housing and rental crises, only if they are affordable to those who need them most," states Hatton.
Y:Cube is the new scheme from YMCA, launching in Mitcham, South London. The development includes 36 self-contained, one-bedroom flats, each with its own bathroom, living room and kitchen inside a 26 square metre unit.
"They are factory built off-site and installed for just £55,000 each," explains Hatton.
The YMCA has created the scheme to provide "move-on homes" for young people who are ready to leave its accommodation, but cannot move into private rental sector housing due to high costs or lack of availability.
This is a situation that "we found that more than half of our residents in supported accommodation were facing earlier this year," says Hatton.
Meanwhile, nine out of ten YMCAs have turned away a young person due to "capacity issues".
Hatton argues the need for the new project: "For the charity to help as many young people as possible, it was essential we came up with an affordable model of housing for tenants to move into, freeing up YMCA places for other vulnerable young people."
The weekly rent at the Y:Cube development is set at around £145. This is 65% of market rent in the area and soon, a single room in London will cost the same as renting a Y:Cube flat.
"Building high-quality accommodation at a lower cost and in a short timeframe was key for the development," Hatton continues. "We are expecting the process from finished construction in the factory to the scheme being fully habitable to be completed in under five months."
She adds: "These cheap, quick and high-quality homes are being seen as a smart investment and we are working on future projects with several local authorities and housing providers.
"They can be quickly assembled and easily relocated, offering flexibility to local authorities that may have land available for five to ten years or even longer."
Hatton concludes: "We know Y:Cube alone will not be able to solve the housing crisis, but it will go some way to offering an alternative model of housing and, more importantly, an alternative model of thinking to politicians.
"Traditional approaches to resolving financial problems in the housing sector as well as ending the homelessness crisis have not worked.
"If we want to get serious about this issue, politicians need to start thinking and building outside the box."1 
1 http://www.theguardian.com/housing-network/2015/sep/08/london-homeless-people-private-rent-ymca-ycube