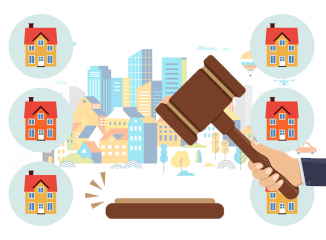 New figures highlight that smaller landlords are still being driven out of the market by cuts to tax relief and other rule changes.
The official data from HMRC has revealed that the number of small buy-to-let landlords dropped during 2019. This is partly because of the latest reduction in tax relief.
Moore, the accounts and business advisors, has shared that the number of buy-to-let landlords with five to nine properties also fell last year. It dropped from 159,000 in 2018 to 157,000 in 2019.
Smaller landlords have been driven out of the market by cuts to tax relief and increases in Stamp Duty introduced by the Government since 2015. The buy-to-let industry is becoming less commercially viable for smaller landlords, as many are now paying considerably more tax.
Jonathan Green, partner at Moore, has commented: "For some small landlords the latest tax relief cuts are likely to be the final straw, pushing them out of the market."
"Investment by small buy-to-let landlords has helped to improve the quality of rented properties in the UK – driving them out of the market could have a negative impact on tenants."
"Changes to the tax regime, such as cuts to reliefs and hikes to Stamp Duty Land Tax, will always be felt disproportionately by smaller landlords. Rental profits have been squeezed to the point where buy-to-let no longer makes financial sense for some.
"Buy-to-let landlords with smaller portfolios make up a huge part of the rental market. If their numbers continue to fall it could create a supply deficit which may result in higher rents longer term in some areas.
"Larger, more professional landlords, look to be unphased by legislative changes in recent years – bigger margins means these changes can be more easily absorbed."