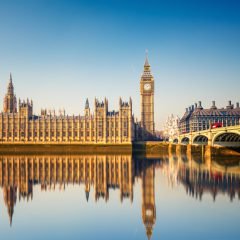 Yearly rental growth in prime central London slipped to 2.4% in September, the lowest increase since the same period twelve months ago.
Research from real estate firm Knight Frank also indicates that the number of tenancies secured in the three months to August dipped by 5.9% in comparison to 2014. Prime gross rental yields held steady at 2.96%.[1]
Slowdown
This slowdown come as a result of unstable financial markets, with nerves surrounding the Chinese economy moving into commodity, mining and carmakers, according to Tom Bill, head of London residential research at Knight Frank.
Bill remarked that, 'this current overriding mood of uncertainty means companies are more hesitant about recruiting and are more conservative with relocation budgets for senior executives, which has dampened demand in the prime central London lettings market.'[1]
'As a result, the number of tenancies agreed in the three months to August fell 5.9% compared to the previous year and the number of viewings declined 10.2%. Such declines suggest the trend for falling rental value growth will persist in the short term,' Bill continued.[1]
High and low
Additionally, Bill said that this trend is less marked in lower and higher price brackets. He noted, 'demand among younger professionals remains strong while demand at the super prime level of £5,000 per week and above has been buoyed by the fact tenants have moved across from the sales market due to last December's stamp duty increase.'[1]
[1] http://www.propertywire.com/news/europe/london-prime-rental-market-2015100611059.html