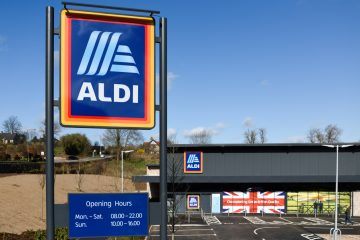 Budget supermarkets are now a bigger draw for Brits looking for a new home, the latest research from Good Move reveals.
The data gathered by regulated property buyer Good Move reveals that 39% of UK adults said that it is desirable to live near a discounter, such as Lidl or Aldi. School catchment areas seem to be less of a priority than supermarkets, with 29% selecting this as a reason to choose a new location.
This desire for deals appears to be strongest amongst the younger generations, as 54% of 18 to 24-year-olds say they'd want to live closer to a budget supermarket.
Top of the overall list of priorities, however, was a scenic view, with 44% of UK adults saying that they'd prefer a property with attractive surroundings.
These are the top 10 most desirable amenities to have nearby, according to those who participated in the survey:
Scenic views – 44%
Budget supermarkets, such as Aldi, Lidl, and Iceland – 39%
Local restaurants/bars – 37%
Traditional pubs – 36%
Independent shops – 34%
Walking trails – 33%
High-end supermarkets, such as Waitrose and Marks and Spencer – 32%
A certain school catchment area – 29%
Coffee shops – 28%
Local library – 25%
When asked specifically which stores they would like to have nearby, it was actually Tesco that received the most votes, followed by Asda and then Aldi.
The study also revealed what Brits first research when they move to a new area. When asked what details they seek out about a location before anything else, 21% said public transport connections, showing the nation's desire for reliable and easy travel.
Overall, the top five details that Brits first research when moving house are:
Public transport links – 21%
Schools – 20%
Crime rates – 17%
Amenities – 17%
Broadband speeds – 11%
Ross Counsell, Director at Good Move, said: "Everyone has their own priorities when moving house, but it's interesting to see how the overall patterns are changing.
"Budget supermarkets are definitely growing in popularity, especially among the younger generations, and their presence in a region is now making a place more desirable to live."