When it comes to selling your house, it's known that winter isn't the best season for success. Whether it's the bad weather putting people off viewings or families wanting to stay settled for the holiday period, everyone has their reasons to wait for the new year.
Looking at the facts, Government data shows that the six colder months of 2018/19 (October to March) saw a decrease in transactions. There were around 10,000 fewer monthly house sales in the UK than the following six warmer months (April to September 2019).
To help those keen to fight the odds and achieve their goal of moving in winter, Good Move has put together its tips. These ideas will help to make sure demand for a property stays hot, even during the colder months, making it easier to sell your house this winter:
1. Get rid of discouraging DIY tasks
From shaky windows to drilled holes left in walls, spend time fixing the little DIY jobs in your house. They might just feel like tiny inconveniences while living there, but to potential buyers, these represent yet another job to do after the ordeal of moving house. Quickly touch up any paintwork, such as skirting boards or the front door, to make your home as attractive as possible.
2. Be sparing with scents
It makes sense to fill your house with pleasant smells to entice buyers, but remember that not everyone likes the same fragrances. Try and avoid strong-smelling air fresheners and candles as they can put buyers off, and opt for neutral scents, like fresh cotton, instead.
Baking sweet treats like cookies, or perhaps mince pies if it's around Christmas, leaves a homely smell that will give viewers positive thoughts towards your house, and leaving pastries out on the side for people to help themselves will help viewers feel welcome
3. Keep it cosy
There is perhaps nothing more inviting than a nice warm home, so make sure you are offering that welcoming experience to everyone viewing your house. They have likely had to navigate an unfamiliar neighbourhood to get there, so make sure your home is warm and cosy (but not too hot!). Even little details like warm lighting or knitted throws on the sofa can help people imagine themselves feeling cosy and at home in your house.
4. Let in some light
As the days get shorter, even an early afternoon viewing can feel gloomy in the winter months. Lighting up the house will help to combat this. Keep all the curtains and blinds open (unless the view outside is particularly unsightly) to let in as much natural light as possible, and turn on as many lights in the house as necessary. A well-lit room feels bigger and more inviting and makes people more likely to associate positive feelings with the house.
5. Keep the garden tidy
Many people tend to neglect the garden during winter as it's colder and people spend less time outside. But for house viewers, the garden is often a big part of their decision process. Ensure your outdoor space is tidy and well-kept to help buyers see its potential for the warmer months. Additionally, during snowy weather, make sure your path and driveway are free from snow and ice. Slipping over on the way to the front door isn't going to leave a favourable first impression with potential buyers!
6. Keep pets away
As much loved as they may be, pets can put off prospective buyers. Some people viewing the house may have allergies, while the lingering smell of pets, especially a wet dog smell, can be a turn-off for buyers who aren't animal lovers. Where possible, keep your pets elsewhere during viewings and make sure to vacuum well to get rid of stray hairs that can trigger viewers' allergies.
Ross Counsel, Director at Good Move, comments: "Winter can be a really difficult time to make a sale, with the gloomy weather, people's reluctance to move house during the colder, shorter days, and even buyers and estate agents taking time off for Christmas. Often, things can pick up in the new year as more people are looking for a new start, but if you're still struggling, hopefully these tips will go a long way.
"Alternatively, you can try using a quick house sale company like Good Move, which will complete your sale within three weeks with no chains involved."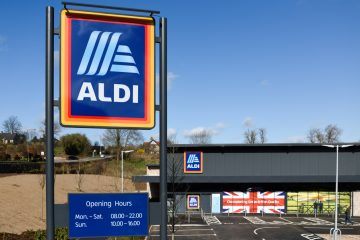 Budget supermarkets bigger draw for homemovers than school catchment areas
Budget supermarkets are now a bigger draw for Brits looking for a new home, the latest research from Good Move …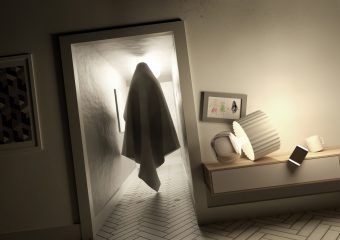 Would a murder or paranormal activity put you off purchasing a property?
New research has revealed the most common turnoffs for Brits looking for a property to purchase. This research from regulated …