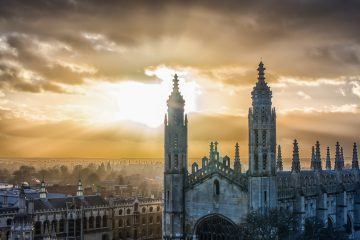 Planning permission has now been obtained for a £25m student accommodation scheme in Cambridge.
Developer Future Generation has secured planning permission for a 154-bedroom project to begin in December. A contractor has yet to be appointed.
There was an 18-month consultation prior to this agreement, which resulted in design changes and the majority of consultation respondents backing the scheme.
The student development is due to be named 'Barnwell Gate'. Its aim is to help satisfy a strong local demand for purpose-built student accommodation.
Andrew Southern, Chairman of Southern Grove and Future Generation, has commented:"This attractive scheme is going to continue to show off our strengths when it comes to designing spacious living quarters that don't cut corners when it comes to design and quality of life for students.
"While demand for student accommodation in some parts of the country is beginning to tail off, there is huge ongoing demand for purpose-built student accommodation in Cambridge."
Most of the accommodation will consist of clusters of rooms with shared living and kitchen facilities. However, there will also be 20 self-contained studio apartments available to students as well.
Future Generation has highlighted that the location of this accommodation will be only a 10-minute cycle ride away from the University of Cambridge.
The site at 444 Newmarket Road is currently occupied by a car dealership. The business will be relocating to other premises.
Future Generation is the Purpose-Built Student Accommodation (PBSA) arm of developer Southern Grove.