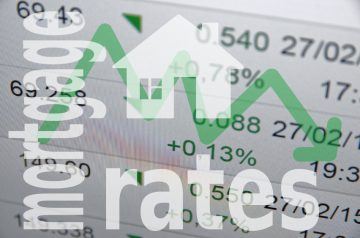 The end of the year, usually a quiet time for the property market, could experience heightened activity in the buy-to-let sector, as mortgage lenders compete to introduce new products.
Aldermore Bank, Coventry Building Society and 3mc have all revealed new mortgage rates for buy-to-let investors.
Aldermore has launched a new limited edition remortgage deal, including its lowest ever five-year buy-to-let fixed rate.
The range includes five-year fixed rates from 3.99% up to 80% loan-to-value (LTV), with the rental calculation based on the product pay rate.
It has also cut its reversion fees by 1% and introduced free legal fees on its standard range.
This deal is available on all new business applications across Aldermore's standard and specialist buy-to-let ranges and includes a 1.5% completion fee.
Group Managing Director at Aldermore, Charles Haresnape, says: "There has never been a better time to take advantage of historic low interest rates and our new limited edition offering is available on a first come, first served basis."1 
The Coventry Building Society has improved its five-year buy-to-let range, including a deal at a 3.35% rate up to 65% LTV.
This mortgage is booking fee free and includes a valuation of up to £700. It has early repayment charges of 5% until 31st January 2017, 3% to 31st January 2019 and 1% until 31st January 2021.
National packager and mortgage club 3mc, based in Cheshire, is now trialling Foundation Home Loans' (FHL) new limited company buy-to-let product before its formal launch in November.
The product includes six fixed rate deals over two, three and five years, starting at 4.19% for two years up to 65% LTV.
Clients are able to purchase an existing property in a company name using a director's loan.
Managing Director of 3mc, Doug Hall, explains why a limited company buy-to-let may be a viable option for landlords: "The effect of the Chancellor's move to restrict tax relief will accelerate the need for more established landlords to look carefully at how they best manage their portfolios in a way that continues to maximise rental yields and minimise costs.
"These products from FHL will provide new options for brokers with landlord clients."1
1 https://www.landlordtoday.co.uk/breaking-news/2015/10/lenders-unleash-series-of-buy-to-let-deals