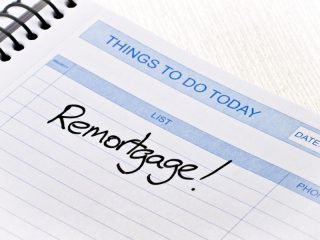 Mortgages for Business have found that landlords are remortgaging while buy-to-let rates remain at record lows.
In the first quarter (Q1) of 2015, 66% of mortgages for standard buy-to-let investments were remortgaging loans. The rest were new mortgages for purchases, the mortgage broker revealed.1
Managing Director of Mortgages for Business, David Whittaker, says: "Record low mortgage rates are driving wave upon wave of landlords to reassess their finances.
"A great deal agreed last year may be uncompetitive by today's standards. So this stampede is completely rational; it represents a charge by landlords to make the most of an unprecedented economic situation."
The best two-year fixed-rate remortgage deal in this market is 75% loan-to-value (LTV) at 2.5% with a £2,495 fee. In April last year, the best buy rate was 2.99% with a 2.75% fee.1
For five-year fixes, the best remortgage deal is a 3.95% rate with a £1,995 fee. 12 months ago was a 4.95% rate with a slightly lower £1,495 fee.1
In Q4 2014, remortgaging made up just 62% of buy-to-let activity. Mortgages for Business states the rise is due to more competitive remortgage deals from specialist lenders.1
As more landlords remortgage, average LTV ratios have increased slightly in the last three months. The average LTV is now 66% compared to 63% in Q4 2014.1
Returns have also grown marginally, from 6.3% to 6.4%.1
Whittaker continues: "Landlords are reporting a buoyant rental market, driven in large part by a resurgent jobs market and now even more encouraging signs on wages.
"In turn, this will stimulate many landlords to invest further, although one major hold-up in an otherwise sunny outlook is a long shadow of political uncertainty."
Last week, we found that landlords have experienced huge returns of 1,400% in the last 18 years. Find out more here: /1400-returns-create-buy-let-landlords/
Mortgages for Business has also revealed that remortgaging on Houses in Multiple Occupation (HMOs) has reached a higher proportion at 73%, from 70% in Q4 2014.1
Yields on HMOs have also risen considerably to 10.4% from 9%, making them the best type of investment.1
Remortgaging on multi-unit freehold blocks represented a huge 89% of all mortgage activity; up from 42% in Q4 2014.1 Multi-unit freehold blocks are typically purpose built blocks of flats or houses converted into flats.
However, returns on these investments was down to 6.3% from 9.3%.1
Whittaker concludes: "We are still seeing strong interest in the finance to support more complex buy-to-let investments.
"Right now, HMOs are particularly popular with landlords searching for a better rental yield, but today's record low mortgage rates are proving of enormous benefit to all types of landlord."1
1 http://www.thisismoney.co.uk/money/buytolet/article-3040216/Landlords-race-remortgage-advantage-record-low-buy-let-rates-amid-political-uncertainty.html