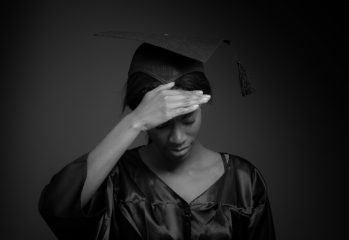 The high cost of housing in the capital is pricing disadvantaged young graduates out of working in London, reveals research from the Sutton Trust.
Increasing rents are making it harder than ever for young people to move to London, says the report. It adds that those who can live in the capital are sharing accommodation and paying a high proportion of their income to a landlord.
The study indicates that there is a widening gap between those who can rely on their families for financial support to live in London, and those who cannot.
Figures released in the report show that there are now more graduates (15%) living with their parents than on their own (11%).
The firm studied data for the higher education rate of young people in certain areas, and found that those from educationally privileged neighbourhoods are most likely to be working in London.
Those that grew up in the most disadvantaged parts of the country are often priced out entirely, losing out on jobs in industries such as the media, law and finance.
The research shows that just 6% of new graduates moved to London from the most disadvantaged 20% of neighbourhoods, compared with 42% from the most advantaged 20% of areas.
It urges candidates in the 2016 London mayoral election to consider new housing schemes for young professionals, including short-term student-like accommodation and private rental developments, designed specifically for young people.
The study found that since 2001, London's population grew by 12%, while the housing stock rose by just 9%. High housing demand has left many in a trap, where they are unable to save for a deposit for a home.
The amount of 25-34-year-olds living in shared housing in the capital has increased by 28% over the last ten years, and last year, there were just two boroughs – Bexley and Barking and Dagenham – where the average property prices were under eight times the average person's income.
Chairman of the Sutton Trust and the Education Endowment Foundation, Sir Peter Lampl, says: "So many of our leading jobs are based in London, yet the current housing situation is making it increasingly difficult for graduates from less advantaged homes to move here.
"Our brightest young people deserve the same chances to reach the top of their professions or to be able to turn their talents into businesses, whatever their background."1
The issue with unaffordable rents is so severe that accountancy firm Deloitte is setting up a new initiative for its graduate intake, housing them in the former Athletes' Village in the Olympic Park.
New employees will be able to sign up for apartments without paying for credit checks or agency fees, also receiving two weeks' free rent.
The company says that 5% of its graduate intake in 2014 had to share a bedroom because renting is so expensive, while others lived in homes where communal living space had been converted into additional bedrooms to make renting affordable.
1 http://www.theguardian.com/money/2015/sep/16/london-house-prices-cutting-off-graduates-from-best-jobs