It is becoming increasingly common for tenants in the UK to not meet their landlord when viewing rental accommodation. Instead, the letting agent will show prospective tenants around and answer any queries. A new survey has suggested that tenants would much rather meet and query their potential landlord.
Results taken from the survey indicate that around one third of UK landlords now endeavor to self-manage their portfolio. These landlords are becoming a lot more hands-on than other landlords in the market. Marked advantages of this type of approach are meeting tenants and building bonds, alongside saving money.
A landlord with property in London has suggested the use of agents to find tenants and then vetting applicants in person has proved beneficial in finding the right people. The landlord, Mr Mukherjee said that he uses online letting agency Tenants4U and has had a positive relationship. He explains: "I actually find that online agents are faster and more efficient. I let my last property using the Tenants4U free property letting service; I uploaded the property details to their website and within 3 days I had several viewings organised, eventually letting the property after the first day of viewings. The tenant paid a £99 application fee and that was it. I also got to meet all of the potential tenants and could make my own decision as to who I felt most comfortable renting the property to."[1]
The managing director of Tenants4U thinks that the more hands on approach from landlords is becoming more popular. Shereena Lingiah said: "As a landlord myself, we provide the service that I would want for my own properties.  The lowest possible costs for the landlord, access to major portals such as Rightmove, the possibility of letting a property within a week and someone to help along the way. We aren't here to replace the high street letting agent, but we are here to provide a high quality alternative for those landlords that are seeking to boost their profits in return for putting in a little extra time."[1]
A growing number of tenants wanting to meet their landlord, coupled with a cost saving option for landlords, make it no surprise that the online letting industry is soaring.
[1] http://www.landlordexpert.co.uk/2013/01/30/uk-tenants-want-to-meet-the-landlord-when-viewing-a-rental-property/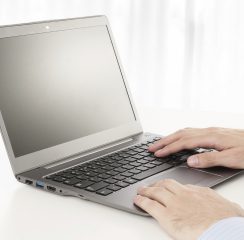 Landlords using Online Services to Manage Portfolios
Advancing technology has revolutionized the way a number of industries conduct business. This is true of landlords, who have been …