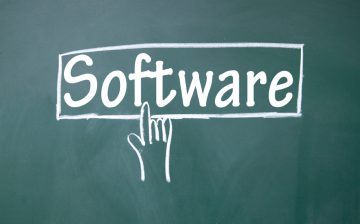 Rightmove has revealed that all of its agents will be instantly uploading their properties within months.
Zoopla has also announced that it expects its property feeds to switch to real-time uploads.
However, while Rightmove will impose the change onto its agents, Zoopla says that a natural switch is already happening.
It is expected that almost all agents on Rightmove will start uploading instantly in the new year, but by next summer, all overnight uploads will be non-existent.
The switch is scheduled for 6th January 2016 for Rightmove agents, with a six-month grace period until June.
The change could affect agents who also use OnTheMarket, which launches properties exclusively on that portal for the first 48 hours.
It could also have a negative impact on agents that like to time the release of properties.
One agent is concerned that the first applicants learn about a property is not from the agent, but from Rightmove. He feels that this changes who finds the buyer.
However, Rightmove insists that instant uploading is becoming the industry standard and many agents already use this system.
A spokesperson for the property portal says: "More and more Rightmove agents are seeing the benefits of near instant updates to their listings using Rightmove's Real Time Data Feed [RTDF], and it is fast becoming the industry standard for property uploading.
"We want all of our customers to see the benefits of RTDF, and as such it has been made available for free to all software suppliers since the summer of 2013, and the spec has been offered to other portals.
"We have been working closely with data feed providers to ensure a smooth transition of our mutual customers ready for January 6th.
"As more of our agents are now using RTDF, we will begin to withdraw support for the outdated version of the Automated Data Feed (ADF, also called Version 3/3a) as of January 6th.
"Agents will still be able to use the older ADF format for a further six months after January 6th."
Rightmove states that there are several options "to help agents compete on a level playing field with those who can almost instantly update their property listings"1.
These are:
Contact their feed provider and ask to be switched over to the RTDF.
Use Rightmove Admin – available as part of the standard membership – to upload properties manually.
Choose an alternative software supplier that can provide them with RTDFs.
Rightmove says that agents can contact their software provider directly to enquire about the transition to RTDF.
It adds that the Rightmove Data Feed Team will be happy to deal directly with the software provider to manage the change.
The spokesperson explains: "We have let all software providers know that we are able to offer support, advice and testing of feeds to make the transition to RTDF as smooth as possible."1
A spokesperson for Zoopla says: "Agents have expressed a clear desire to create and update listings as quickly as possible and feed providers are moving apace to support real-time behaviour. We ourselves are seeing a strong shift from the use of bulk overnight feeds to using our Real-Time Listings Service.
"We have no immediate plans to cease supporting bulk fees because this is happening naturally already."1
1 http://www.propertyindustryeye.com/rightmove-confirms-switch-to-instant-time-uploading-of-all-properties/