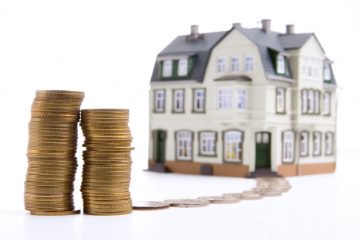 Half of parents do not think their children will be able to buy their own home without inheritance money, a study has found.
The lack of young people entering the property market has been caused by spiralling house prices and a shortage of affordable homes.
Homeownership among the young has dropped substantially in the last few years, as young professionals have to rent for longer.
Research has revealed that 49% of parents whose children have not yet bought a property believe that their offspring will depend on inheriting family money.1
The survey also found that one in six of those aged 25-34 who do own a house used inheritance from a relative for the deposit. This is significantly higher than the one in 20 over-55s who used inheritance to purchase their first property.1
One in ten of those who relied on inheritance said that it made them feel inadequate and dependent on others.1
Homeownership among 25-34-year-olds has decreased from 59% in 2003 to 36% in 2013, according to the English Housing Survey.1
Housing charity Shelter ordered the survey. Its Chief Executive Campbell Robb says: "No parent wants to think the only way for their children to ever own a home of their own is through losing someone they love.
"It's a tragic consequence of our housing shortage that, even when they are working hard and saving what they can, a generation of young adults have no choice but to rely on the prospect of inheritance to have any hope of buying their first home.
"The failure of successive governments to build anywhere near enough affordable homes is leaving millions of young adults facing a lifetime of uncertainty either in expensive and unstable private renting, or stuck in their childhood bedrooms well into adulthood."
Shelter has called on the next government to "make a real and lasting commitment to building the affordable homes we desperately need."1
One 28-year-old who is struggling in this housing crisis is Richard Hill of Colchester, Essex, who works at the University of Roehampton. He joins thousands of young people living with their parents because they cannot afford to rent in London.
Richard explains: "It takes me nearly two hours to get to work and costs hundreds of pounds each month in travel.
"While I don't want to still be living at home by the time I turn 30, it looks like it might be my only option. Even though I save every penny I have and cut costs wherever I can, it never seems to be enough with today's house prices.
"I hate the thought that losing the people I love most in the world could be the one chance I'll have to buy my own home.
"It's ridiculous that so many people in my generation simply can't buy without inheritance or a huge deposit from the bank of mum and dad. There's got to be a better offer on the table for hard-working young people."1
These shocking facts arrive at a time when asking prices are higher than ever. We revealed yesterday that a lack of sellers in the market is forcing house prices up. Read more: /average-property-prices-at-record-high-of-over-286000-in-april/
1 http://www.dailymail.co.uk/news/article-3047950/Youngsters-need-inherit-buy-house-Half-parents-fear-children-never-able-property.html