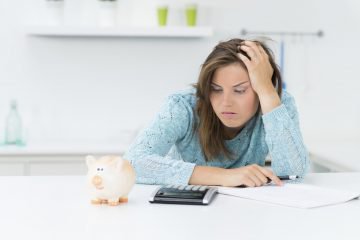 The amount of homeowners under 35-years-old has fallen significantly in the last two decades, as first time buyers cannot get onto the property ladder.
Research from the Office for National Statistics (ONS) indicates that homeownership has around halved for young people and only risen for pensioners. In 1991, one in three 16-24-year-olds owned their own home. By 2011, this figure had dropped to only one in ten.1
The number of 25-34-year-old homeowners has also decreased massively, from two-thirds to less than half.1
Even older age groups cannot save for deposits or get mortgages, says the ONS. Between 1991-2011, the amount of homeowners aged 35-44 dropped from three-quarters to two-thirds. There was also a small decline for those aged 45-64.1
However, homeownership rose for over-65s during the same timeframe, increasing from just over half to around three-quarters.1
The ONS believes that a contributing factor behind the amount of young buyers is the increase in deposit values needed for a mortgage. This is due to rising house prices and stricter lending criteria, which have made it more difficult to gain a loan with a small deposit.
Additionally, house building has been decreasing since 1980, especially since the recession. Therefore, the housing stock has been pressured, and prices have grown.
The ONS's report states: "House prices have been increasing and first time buyers are finding it more difficult to get on the property ladder, while homeownership among younger age groups generally has declined."1
Although it has been hard for young buyers, prospects seem to be improving. Separate findings reveal that over 300,000 people entered the housing market last year.1
The study, by Halifax, says that in 2014, the highest number of first time buyers stepped onto the property ladder since 2007.1
The Council of Mortgage Lenders (CML) also found that around £205.6 billion worth of mortgages were approved last year, to all types of borrowers. This is the highest level since 2008.1
The total value of mortgages granted in 2014 was 17% higher than in 2013, when £176 billion worth of loans were provided.1
Economist at the CML, Bob Pannell, says that the number of first time buyers is a "key driver" of the market recovery last year. He says that it is still a "far cry from the half million that we might regard as normal", but it is heading in the right direction.1
1 http://www.dailymail.co.uk/news/article-2922745/Home-ownership-collapses-people-35-Number-property-halved-past-two-decades.html