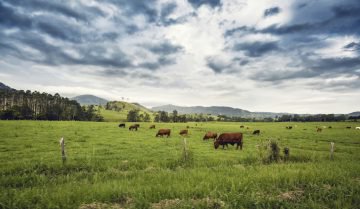 Possible green belt and urban sites for housing, employment and infrastructure development in Woking are set to be discussed by the Council and residents.
The Draft Site Allocations Development Plan Document (DPD), which outlines potential sites in the green belt, is set for debate on Thursday 4th June.
Woking Borough councillor John Kingsbury, leader of Woking Borough Council, says: "The Site Allocation DPD is an important stepping stone towards identifying future development sites within the borough until 2027."
The Council says that it is committed to preparing the document to deliver its Core Strategy, which was implemented in October 2012.
The document details plans to deliver 4,964 new homes, 93,900 square metres of retail floor space, 28,000 square metres of office floor space and 20,000 square metres of warehouse floor space.
Kingsbury explains: "It is a formal legal process that the Council is committed to delivering as part of its adopted Woking Core Strategy. Otherwise, we run the risk of failing to identify enough land to meet our future requirements.
"The Site Allocations Document will potentially identify both urban and green belt sites for future development. We are, however, acutely aware of local concerns about the green belt as a much cherished part of our natural environment which brings pleasure and enjoyment to many."
Kingsbury says that any decision the Council makes will "ensure that the purpose and integrity of the green belt is not undermined."
He adds: "Any land to be removed from the green belt for housing is unlikely to be released for development before 2022."1
Some of the sites recommended for development are around Parvis Road in West Byfleet, which have been assigned as residential development land. Work is expected between 2022 and 2027.
Land near Egley Road in Mayford, Coblands Nursery, Lyndhurst and Five Acres in Brookwood has also been reserved.
Currently, 63.27% of Woking is green belt. If the plans are accepted, this would drop to 61.08%.
A further eight sites in the borough, including parts of West Byfleet, Byfleet, Pyrford, Old Woking, St John's Lye and Horsell Common, have been recommended for release from the green belt to enable a "defensible boundary" to be drawn. However, development is not planned on this land.
Residents have previously opposed plans to release green belt land due to flooding risks and beliefs that building on the land would "encroach" on the extensive and "important" countryside between Guildford and Woking1.
However, councillor Graham Cundy, the portfolio holder for planning policy, says the Council has taken "sufficient care" to compile a "body of evidence" to ensure any green belt sites identified for development will not harm the general environment of the borough.
He continues: "We are committed and determined to give all residents and businesses the opportunity to comment on the Site Allocations DPD proposals.
"A proactive consultation plan is currently being prepared that will provide an opportunity to residents and businesses to discuss with council officers any concerns they may have around the site allocations process.
"I would therefore encourage residents and businesses to engage with us during this process and have their say on the future development of our borough."1
If the executive committee approves the plan, a formal six-week consultation will begin on 18th June, in which residents will be able to submit comments and suggestions.
After this, all responses received will be considered, before a submission version of the DPD is published for further negotiation.
An independent inspector will then study the Site Allocation DPD, before it is implemented by the Council.
1 http://www.getsurrey.co.uk/news/surrey-news/green-belt-could-reduced-woking-9372482