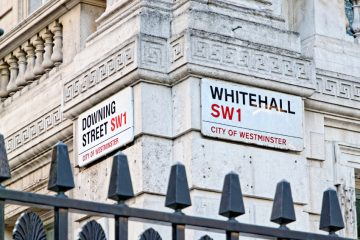 An Indian billionaire has bought Great Scotland Yard from Galliard Group for £110m.
The building was once the home of the Metropolitan Police until 1890. It is now being transformed into a luxury five-star hotel.
Yusuffali Kader, who runs the Abu Dhabi-based corporation, Lulu Group International, will take ownership of the premises once the renovation is complete.
The Whitehall site is already 30% finished after Galliard purchased the 125-year lease for the Edwardian, grade II-listed property in 2013.
As well as being the headquarters of the Met Police for 61 years, it has also been the headquarters of the British Army Recruitment Office and Royal Military Police. Until 2004, it was used as the Ministry of Defence Library.
Kader is one of India's richest men, overseeing the many interests of the Lulu Group, including supermarkets and food processing.
Due to open in early 2017, the 92,000 square foot hotel will be named The Great Scotland Yard. The most expensive suite could cost around £10,000 per night.
Lulu has contracted Steigenberger Hotel Group to operate the hotel once it opens.
The Great Scotland Yard will have seven storeys and two basement levels. Work on the interior will begin in March 2016.
Managing Director at Galliard Homes, Don O'Sullivan, says: "All that has been retained of the grand original Edwardian Great Scotland Yard building are the outer facades.
"The entire insides of the building have been ripped out and Galliard Homes has dug down two levels underground to create a vast basement complex under the building.
"The building is also being extended to the rear and increased by several floors. This is a huge redevelopment project."1
1 https://www.propertyinvestortoday.co.uk/breaking-news/2015/7/former-met-police-headquarters-sold-for-110m