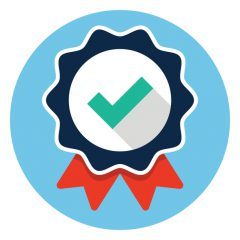 Councils in the west of England, including Bristol City Council, have relaunched the Rent with Confidence scheme, which aims to help tenants find good quality rental housing in the area.
Rent with Confidence is a voluntary scheme that aims to protect tenants by setting a benchmark for landlords and letting agents in the private rental sector.
The scheme will help tenants rent with confidence, knowing that their landlord or agent is approved and should meet realistic standards.
Representatives from landlord, agent and tenant groups have worked closely together to agree a standard that includes ethical lettings principles.
Other additions to the Rent with Confidence scheme include a section on tenant responsibilities and new incentives for accredited landlords.
Seven organisations have been approved, and their accredited landlords and agents will be able to use the scheme's logo and marketing materials.
The approved organisations are:
The National Landlords Code of Excellence (NLCE UK)
South West Landlords Association
Bristol Association of Letting & Managing Agents
Bristol University Student Union Lettings
National Landlords Association
Residential Landlords Association
Consider Rate
The Rent with Confidence scheme is run by Bristol City Council, in conjunction with Bath and North East Somerset, North Somerset and South Gloucestershire Councils, and has been supported by Plymouth City Council.
The Director of the NLCE UK, Sam Jackson, comments on the organisation's involvement in the relaunch: "The NLCE is committed to raising the bar with regards to landlords' knowledge and professionalism. Tenants are the landlords' customers and should expect good quality, safe accommodation. We will enable landlords to provide the best service they can and keep abreast of all the laws surrounding renting property." 
Councillor Paul Smith, Bristol City Council's Cabinet Member for Homes and Communities, also says: "The scheme aims to encourage responsible landlords and agents to do more than the legal minimum, and is achievable for most landlords and letting agencies. The standard also recognises that tenants should meet their responsibilities and co-operate with reasonable requests from their landlord.
"We appreciate that most landlords want to do their best for their tenants, and this standard will give renters confidence that their property should meet acceptable standards. The Rent with Confidence scheme helps recognise responsible landlords and agents, and compliments the enforcement action taken by the council against criminal landlords and agents."