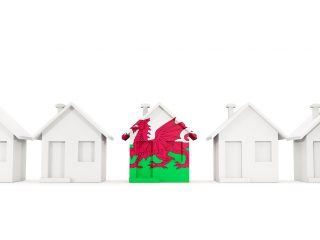 The Welsh government has said that housing and local government would receive a big spending boost, second only to health and social services. They plan to spend £2bn over five years, allowing for 20,000 new affordable homes to be built.
However, this boost is still below 2010 levels according to Finance Minister Rebecca Evans. The budget also sees a freeze of the Housing Support Grant, which helps people avoid becoming homeless, remaining at £127m a year.
Evans went on to say: "Despite a decade of austerity, we have consistently prioritised our NHS. Even though our like-for-like funding remains below 2010 levels, this Budget strives for a greener, equal and prosperous Wales."
The Welsh government budget is funded mostly by the Conservative UK Government, but with the addition of Welsh income tax. It is managed by Wales' Labour-led devolved government.
Plaid Cymru Shadow Minister for The Economy and Finance, Rhun Ap Iorwerth had this to say on the matter: "Local government is still not being given the level of funding it so desperately needs to deliver crucial front line public services.
"The £140m package for low carbon transport is not nearly ambitious enough and such a small package in the face of such a colossal global climate crisis shows that this Labour government isn't taking the issue seriously enough."
The budget includes an extra £95.6m for decarbonisation efforts, as part of a wider investment in the environment, totalling over £140m. £36m of which will be put aside to increase the energy efficiency of 25,000 homes through the Nest and Arbed schemes.
£400,000 will be available to tackle fuel poverty in vulnerable households across the region.
The National Landlords' Association (NLA) has welcomed the Welsh government budget.
Gavin Dick, local authority policy officer at the NLA said: "The NLA welcomes the Welsh government's commitment to supporting decarbonisation in their budget.
"We will continue to work with the Welsh Government to deliver a better private rented sector and deliver the decarbonisation that is required.
"We encourage the Welsh government to further facilitate the improvement of energy efficiency by introducing building passports, which would detail the upgrades that are required to property, and a publicly-accessible repository of best practice for upgrading different types of homes.
"Together, these will support landlords and property owners to be better informed about the changes they can make to their properties and ease the way to reaching the highest possible energy efficiency rating."