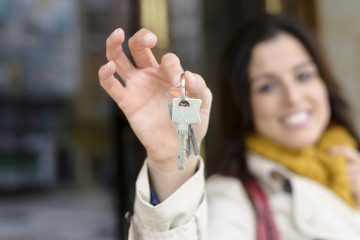 Wales could soon be eradicating the right-to-buy scheme, which has allowed social housing tenants to buy their homes.
The Labour-led government in Wales are looking to introduce legislation that would abolish the scheme, if they retain power after next year's assembly elections. Right-to-buy was launched by Margaret Thatcher's government in 1980.
The government has already allowed the scheme to be immediately banned in Carmarthenshire, southwest Wales, where there is a serious housing shortage. However, it recently said that they would like to launch the policy around Wales to ensure social housing is available for the most vulnerable.
The Conservatives have criticised the announcement as being an "anti-aspiration, nanny-state-knows-best decision." They also said that Labour in Wales is returning to "its outdated socialist dogma of the 1980s."1
However, the Welsh communities and tackling poverty minister, Lesley Griffiths, says that the plans will help families who depend on social housing for safe, secure and affordable homes: "Our supply of homes is under considerable pressure and we are still seeing social rented properties being taken out of our social housing stock because of the right-to-buy, which is forcing many vulnerable people to wait longer for a home.
"This is why decisive action is needed to protect our social housing to make sure it is available for those who need it most."1
Additionally, the Welsh Local Government Association spokesperson for housing, and a Plaid Cymru councillor in Gwynedd, northwest Wales, Dyfed Edwards, says: "With many thousands of people currently on housing waiting lists, and at a time of acute shortages of affordable homes, the proposal from Welsh government to abolish right-to-buy is a welcome step in tackling a growing problem in Wales."1
However, the Welsh Conservative shadow minister for housing, Mark Isherwood, is not impressed: "This is an anti-aspiration, nanny-state-knows-best decision, which limits housing supply and denies people in council properties the choice and power to buy their council house.
"The right-to-buy has helped thousands of families in Wales on to the housing ladder, giving them a home to call their own and a valuable asset in retirement.
"Welsh Labour is returning to its outdated socialist dogma of the 1980s, which kept it out of power for a generation, believing that government, rather than individuals, know what is best for them and their families.
"Everyone, whether tenants or purchaser, should be able to access housing and it is regrettable that Labour is kicking down the housing ladder for thousands of hardworking families who aspire to buy a home and limiting housing supply for those stuck on waiting lists."1
The proposal has been outlined in a white paper. The government says that between 1981-2014, 138,423 council homes were sold, a 45% reduction in social housing stock.1
1 http://www.theguardian.com/society/2015/jan/22/welsh-labour-party-abolish-right-to-buy-council-houses