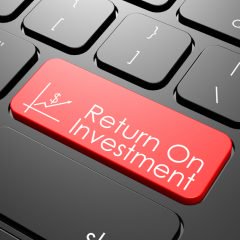 Less than six months six its official launch date, a web portal which changes the way investors browse for their next property has already signed up 5,000 agents.
Taking two years to develop, Pring.co.uk has already gained interest from estate agents across Britain, who have uploaded in excess of 30,000 properties onto the site.
Success
Pring.co.uk was founded and developed by entrepreneur Stephen Moss, who began his career in an estate agency before co-founding a number of other businesses, including Legal 4 Landlords, based in Warrington.
For the first-time, Pring.co.uk allows its users to browse for investment properties which meet their requirements by using a range of different selection criteria. These includes:
location
purchase price
rental value
mortgage cost
potential yield
return on investment
More than 5,000 agents from across Briton have uploaded their properties and the site is getting more than 100,000 visits per month. The site has been launched at a particularly good time for the buy-to-let sector, with one in five British homes now owned by private landlords.
Gap in the market
Mr Moss commented that, 'there was a clear gap in the market for a search portal dedicated to investment properties. I was hearing the same issues from property investors time and time again. There was nowhere they could go to search for suitable investment properties in one place without spending hours and hours going through each property in a given location and working out the figures. Pring brings together all the figures an investor needs before deciding whether a house is worth viewing,'[1]
'We've developed the site to make sure it provides everything the property investor needs. They can look for properties in a specific area that give a particular return on investment and see immediately what the mortgage cost will be,' Moss added.[1]
[1] http://www.propertyreporter.co.uk/business/new-property-investment-portal-attracts-5000-agents.html