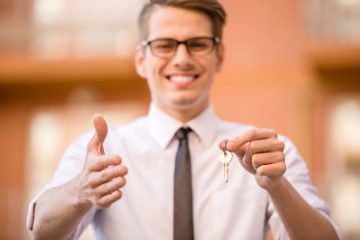 The Association of Residential Letting Agents (ARLA) has criticised plans to form a private sector licensing scheme in Cardiff, as it arrives just before Wales introduces a compulsory licensing scheme for landlords and agents.
The obligatory licenses cover the whole country and will be administered by Cardiff City Council.
The Managing Director of ARLA, David Cox, says that it is "illogical" to launch a new additional licensing scheme so close to the introduction of the Welsh Agent and Landlord Licensing Scheme (WALLS).
He continues: "We would strongly argue that Cardiff Council should allow WALLS to be implemented and properly evaluated before creating potentially an entirely unnecessary secondary layer of local licensing.
"Indeed, it is important to remember that imposing multiple layers of additional compliance on landlords will only increase the costs of operating a rental portfolio, which in turn will result in a reduction in supply of properties in the designated area and thus increased rents for tenants."1
Cox wrote in a letter responding to a consultation by Cardiff on its plans to introduce the additional licensing scheme. He says that ARLA is questioning the Council's lawful ability to do so.
1 http://www.propertyindustryeye.com/arla-hits-out-at-citys-plans-for-additional-licensing-scheme/