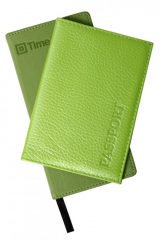 Landlords and letting agents have been warned that there has been a rise in fake passports, after a tenant vetting firm saw the number of prospective renters with false documentation soar.
Managing Director of Keysafe Tenant Vetting, Gareth Fowler, says that his firm is now witnessing hopeful tenants with fake passports on "almost a daily basis" compared to only "once or twice a month" a year or two ago.
Under the Immigration Act 2014, landlords or their agents could have fines or prison sentences imposed upon them if they do not conduct right to rent checks or if their tenants are found to have fake documents.
Fowler states that the main worry is the clear rise in fake UK passports. He says this is not just seen in the lower end of the market, but many false documents are from renters willing to pay "£8,000 or £9,000 a month in Mayfair."
He warns that the forged passports often appear legitimate to the untrained eye and are even sometimes accompanied by convincing employment references from phony limited companies.
He adds: "In particular, the old letting agent myth of 'if they're from the UK they're okay' needs to be put to rest. The same care must be taken when vetting each and every applicant."1 
1 http://www.propertyindustryeye.com/letting-agents-warned-after-rise-in-fake-passports/