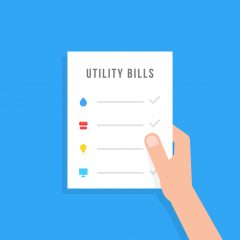 Tenants who have their deposit secured by The Deposit Protection Service (The DPS) will be able to access an "easy and user-friendly option to shop around for good value deals" on comparethemarket.com.
The DPS and comparethemarket.com are working together to help DPS tenants save money on their utility bills.
This is in response to the Office for National Statistics (ONS) reporting a 63% increase in renters over the last decade, increasing from 2.8 million in 2007 to 4.5 million in 2017.
The agreement will feature comparethemarket.com branded links for energy and broadband on The DPS website for tenants that have logged into their account, giving renters the option to shop around for good value energy and broadband packages.
Peter Earl, Head of Energy at comparethemarket.com, commented: "Many people renting a home in the UK have been priced out of the property market, prompting politicians and media commentators to declare that a whole cohort of the population is now Generation Rent.
"Switching energy and broadband provider can save households hundreds of pounds of year, yet inertia is often a barrier to consumers switching their utility provider.
"The impetus behind the agreement between comparethemarket.com and The DPS is to provide tenants in Britain with an easy and user-friendly option to shop around for good value deals on key utilities and to facilitate the process of switching provider."
Matt Trevett, Managing Director of The DPS, commented: "We're always looking for ways to support tenants, and our agreement with comparethemarket.com will really help take some of the stress out of moving to a new property.
"Tenants who are moving or starting to rent for the first time can now easily access tools to help them identify good value deals on utilities and get the switch done at the same time as registering their tenancy deposit details."
What we are yet to find out is if these deals differ from what every other comparethemarket.com user can view and access on its website. We do not know if the offers will be the same or if certain deals will be kept from comparethemarket.com users and saved exclusively for those with a DPS account.