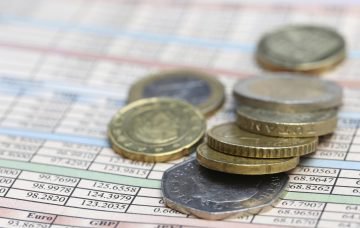 Ahead of the introduction of Universal Credit this forthcoming October, five social landlords based in the UK have decided to outsource their direct debits.
Universal Credit will see six benefits and tax credits, including housing benefit, paid directly to claimants.
Payment
At present, the Department of Work and Pensions (DWP) plan to issue Universal Credit one month from the date the claim was lodged. Claimants will have a fixed pay date of no longer than seven days from the conclusion of their assessment.
These proposals have led the five UK-based social landlords to outsource their direct debits to ensure that they can promise their tenants rent collection on any day of the month. The social landlords have chosen to do this to offer support to tenants claiming housing benefit, giving them a collection date soon after they are in receipt of their monthly payment.
All five landlords, each outsourcing their direct debit payments to allpay, said that a flexible collection date was a main reason for their decision.
allpay
allpay are payment collection specialists and work with over 70% of the top 400 UK social landlords. In addition, the company is responsible for collecting debits for a number of the UK's largest housing associations. Enquiries to allpay have risen substantially since the announcement of Universal Credit.
One particular organisation using allpay is Your Homes Newcastle. The organisation offered only two monthly collection dates previous to joining allpay. Income Team Manager at Your Homes Newcastle, Maureen Grainger, is delighted with the service received to date. She said: "We can now offer more payment dates and customers can choose how often the payments are taken; weekly, fortnightly, monthly etc. This allows our customers much more flexibility to tie in their payments with when they receive their wages or benefits."[1]
Emerging reforms
Thames Valley Housing Association also utilise allpay's services. Revenues Manager Indy Gill, said that their "decision to move to allpay was a combination of the emerging welfare reforms, particularly Universal Credit, and the complexities around upgrading our current system."[1]
Gill went on to say that their previous system "had only three collection dates and with Universal Credit on the horizon, we thought the best way forward was with allpay. We know Universal Credit is going to be paid monthly to each individual and there's no set date when it will be paid, it just depends on when the resident puts their claim in. Therefore, having a direct debit facility with allpay that collects on every date of the month helps with that."[1]
More recognizable names that have chosen allpay to manage their direct debits are Paragon and Freebridge Community Housing.
[1] http://www.allpay.net/news/social-landlords-outsource-direct-debits-ahead-universal-credit