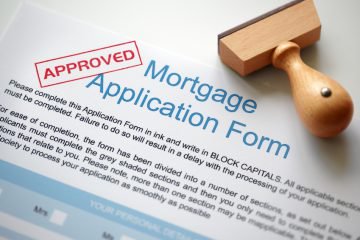 Some landlords may be banned from certain lenders under new mortgage lending criteria from the Prudential Regulation Authority (PRA).
From 30th September 2017, landlords with four or more mortgaged buy-to-let properties will be subject to stricter lending criteria when remortgaging or taking out a mortgage on a new property.
The new rules mean that lenders will have to take a landlord's total income versus borrowing across their whole property portfolio into account. This change is designed to ensure that borrowing on any new properties does not have a negative impact on the landlord's ability to repay loans on other properties within their portfolio.
Currently, lenders assess a landlord's application based on the rental income and value of the property they are lending against. The new regulations will mean that, not only is the property being lent against considered, but also the rental income, geographical spread, value and any loans across all properties in a landlord's portfolio.
The new rules will only affect a very small proportion of landlords, as many either own their properties outright or have fewer than four properties. Data from UK Finance shows that just 11% of the UK's 1.9m landlords own four or more properties, while an even smaller amount use mortgages to finance their investments.
Only those with poor cash flow or a high number of properties in one geographical location should be concerned. This highlights the importance of obtaining regular and up-to-date rental valuations, to ensure that your properties are marketed at the correct prices. And, for those with multiple properties in one location, seeking expert financial advice before the changes come into force is advised.
The stricter criteria mean a lot more work for lenders, which could result in them refusing to offer mortgages to landlords with large portfolios.
The main impact of these changes on landlords will be the time it takes for a mortgage application to go through. With all of the additional considerations for lenders, it's recommended that you allow a minimum of three months for the application to be processed.
However, the new rules are likely to mean that landlords will have a more limited choice of lenders and products to choose from when it comes to purchasing a new property or remortgaging an existing one.
It's also advisable that you check that your current lender will be continuing to offer their services to portfolio landlords and, if required, whether you can refinance with them in the future.
The changes also highlight the importance of keeping up-to-date, detailed records for all of your properties. This way, when the time comes to remortgage, you will have all of the information needed for your application to hand. This should include: your current mortgage value; rental income; outgoings; and rental profits, along with tax returns for all of the properties you own.
If you have not done so in the past six months, now is definitely the time to review your portfolio and any associated mortgages, to ensure that you are on the best possible rate, making the maximum amount of profit and, most importantly, won't run into any difficulties in financing or growing your portfolio in the future.