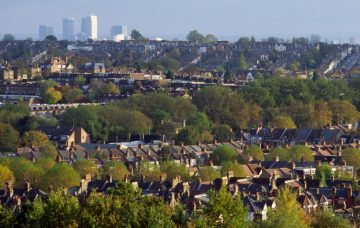 House prices in UK cities are 8.4% higher than they were 12 months ago and could be 10% higher by the end of this year.
Hometrack claims that house price inflation in the UK's largest cities was 6.4% in the first half of 2015.
The average price of a home in the city is £226,200, according to Hometrack.
It also says that house prices in most cities are above their 2007 peak.
Cambridge has experienced prices rising the highest over their peak, at 40.2% growth. London follows at 37.8% and Oxford at 32%.
Some cities have not recovered after the financial crash, including Belfast, which has seen prices drop by 47.8% since the 2007 peak. Liverpool at 14% below, Leeds at 5.5% and Manchester at 4.3% have all seen prices fall.