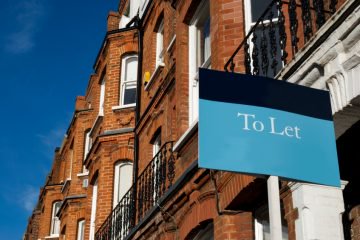 Property expert Kate Faulkner gives her tips and facts on renting and buying a home.
Tenant fees
As of yesterday, all letting agents must display any fees that tenants will have to pay. If your agent has not done this, they cannot charge you.
Tenant fees vary from agency to agency, but generally include an application fee – which could increase for over one tenant – and a couple's fee. If you have a guarantor, this will involve another fee.
Tenants may also have to pay for referencing, a contribution to the tenancy agreement and/or inventory and a tenancy renewal fee.
If you agree to a property, you will be required to pay 4-6 weeks' rent in advance as a deposit and also pay the first month's rent in advance.
Should you buy rather than rent?
Some tenants fear that they are paying more dead money in rent than they would pay on a mortgage.
If you rent and pay £500 per month, your annual rent is £6,000. If the value of the rental property is about £120,000 and you have a 5% deposit on a 95% mortgage at a 5% rate, then you are paying as much dead money in rent as you would pay in mortgage interest.
Kate's simple calculation is to work out if your rent is 5% or less than the value of the home you rent. If it is, then the dead money paid to the landlord is the same as you would pay to the mortgage provider.
Is buying cheaper than renting?
Generally, if prices are dropping or are static, it is probably cheaper to rent than buy. The following costs presume that utility bills, Council Tax and service charges are the same:
Renting: One off tenant/reference fee, monthly rent, annual contents insurance and renewals.
Buying: One off fee for buying, the deposit, monthly mortgage repayments, annual maintenance, and building and contents insurance.
Buying a property
The biggest cost when buying a home is the deposit, which is paid at the time of exchange. A cheque must be sent to the legal firm five working days before exchange.
Deposits are typically 5% or 10% at the time of exchange, then the remaining balance is paid at completion, this could be 15% or 20% if your deposit is 25%.
Stamp Duty is usually the second highest cost, paid when you complete the purchase. This tax is not paid on properties worth less than £125,000. Read more about Stamp Duty reform here: /why-cutting-stamp-duty-could-lead-to-an-increase-in-prices/.
Lenders and brokers also charge for mortgages, but you should only be charged when you have decided on the right mortgage. Charges can be fixed and could be a few hundred pounds up to several thousand. They could be a percentage of the money you borrow, such as 1-3%. You should be aware of any fees before you confirm the mortgage.
When you exchange on a property, you must have buildings insurance in place, which will be around a few hundred pounds.
Survey fees range from £250 + VAT for a condition report, to £400 + VAT for a homebuyer report, to over £1,000 + VAT for a comprehensive building survey.
Legal fees range from around £300 + VAT to more than £1,000 + VAT for a home over £500,000. You could pay extra fees for leasehold properties or shared ownership houses. These are typically £100 + VAT.
Removal costs start from about £300 + VAT for a small move to £2,000 + VAT for moving a big home over a long distance.