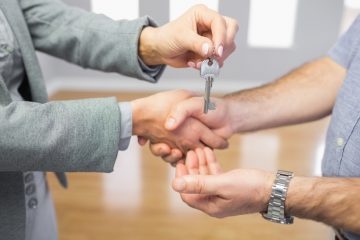 New research has indicated that many landlords prefer letting agents to manage their tenants and in general, do not want to be concerned with complaints raised by people living in their property.
Non-contact
A study carried out by PropertyLetByUs.com shows that in excess of 85% of landlords do not wish to deal with tenants directly. An even larger proportion of 90% said that they were unhappy with tenants telephoning or emailing them about problems.[1]
Despite the reluctance of some landlords to deal directly with tenants, the survey found that almost 60% pay for repairs to be fixed. 10% expect tenants to pay for minor repairs, with just 2% admitting that they ignored repair fees for as long as they could.[1]
Serious
'Landlords often come in for bad press, but the majority of them are professional and take their responsibilities seriously,' said Jane Morris, Managing Director of Property Let By Us. 'Many landlords work either full or part-time and need the support of an agent to help them with managing the relationship with the tenant.'[1]
Morris went on to say that, 'we know from our research that 66% of landlords find managing their properties more stressful than their full, or part time jobs and dealing with tenant complaints is a top cause of stress. Landlords are under a huge amount of pressure with mounting legislative and tax changes.  Agents can be a big help for landlords, offering a range of services that help reduce their workload and ensure they are fully compliant with legislation.'[1]
[1] http://www.propertyreporter.co.uk/landlords/most-landlords-dont-want-to-deal-directly-with-their-tenants.html