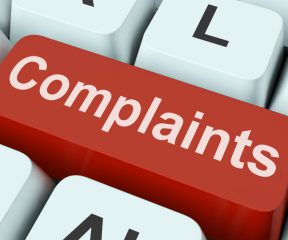 The Property Redress Scheme (PRS) has published its first interim report, covering the period from last summer to the end of 2014.
Its first full annual report will be for this year.
Commercial insurance firm, Hamilton Fraser, operates the PRS. It is not an ombudsman service, but provides an authorised redress scheme.
The report says that unresolved complaints can be taken to the Head of Redress.
The PRS states that its case assessors try to resolve cases. If one or both parties do not accept the decision, the complaint can be taken to either formal mediation or an ombudsman to make the final binding decision.
For last year, the PRS had 1,300 members by 1st October. This is when it became compulsory for letting agents to belong to a redress scheme. By the end of 2014, this had risen to 2,506 members, of which 31% were sales agents and 79% were letting agents.
The majority of agents (82%) had signed up for the cheapest offer, costing £95 plus VAT per head office and the same per branch. When a complaint is taken higher, a cost of £60 plus VAT is charged to the agent, if they have Client Money Protection insurance and £90 plus VAT if they do not.
Head of Redress at the PRS, Sean Hooker, says that of the agents in the report that do not meet legal obligations, "very few intentionally break the rules but are simply inexperienced and lacking in guidance."1
Last year's report does not include any complaints data or statistics, but these are expected for the 2015 annual report.
1 http://www.propertyindustryeye.com/new-redress-scheme-publishes-first-report/