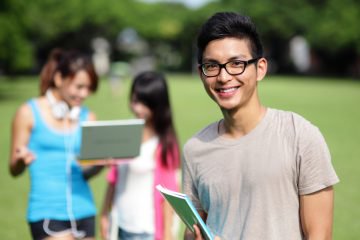 Wealthy foreign students are spending over five times the average letting agent's starting salary on luxury accommodation in London.
Students from China, the USA and India can spend up to £1,500 per week to live in Mayfair, Knightsbridge and South Kensington.
Over a year, this equates to a huge £78,000. According to the National Careers Service website, the average letting agent's starting salary is only £15,000 per year.
Lettings firm EJ Harris conducted the research, finding that the 107,000 international students currently studying in the capital pay a total of £600m in rent.
Managing Director at EJ Harris, Elizabeth Harris, says: "There are over 100,000 international students studying and living in London, and their numbers are rising.
"University applications from overseas students are up by 18% since 2010 and up by 30% for the capital's best universities.
"In our experience, international students make for extremely good tenants. They are very studious and take their studies in London extremely seriously.
"As tenants, they tend to be quiet, hard-working and tidy. Smoking tends to be the only common vice."1
EJ Harris' figures used data from its own client instructions over the past three years and Government statistics, showing that 40,000 of the foreign students studying in London are from continental Europe and 67,000 are from the rest of the world.
The largest proportion of international students is from China, at 18%. Of the rest, 9% are from the USA, 7% from India, 5% from Hong Kong and 4% from both Malaysia and Nigeria.
Other significant countries are Saudi Arabia, Singapore, Pakistan and Canada.
EJ Harris found that around 20% of its inner London clients were students, of which 50% were foreign.
The students are typically aged between 18-22 and the research suggests that most accommodation was paid for "by the bank of mum and dad".1
Some students receive grants from their respective countries.
1 http://www.propertyindustryeye.com/wealthy-foreign-students-spending-1500-a-week-on-rent/