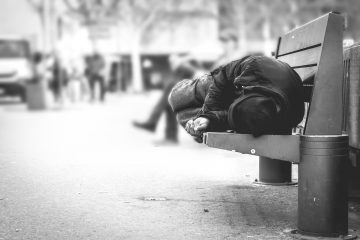 As part of the Spending Review, Chancellor Sajid Javid has pledged £54m of new funding to reduce homelessness and rough sleeping.
Overall, the Government's funding commitment will now reach a total of £422m.
Here are the highlights from the Spending Review announcement:
£40m additional funding for Discretionary Housing Payments to tackle affordability pressures in the private rented sector in England and Wales
£23m to fund a range of other measures, including support for vulnerable claimants and people with complex needs migrating to Universal Credit, additional outreach activities to support those who are homeless, and increasing the number of Armed Forces champions to support veterans when entering the labour market.
Reacting to the announcement, Jon Sparkes, Chief Executive of Crisis, said: "Right now there are thousands of people homeless up and down the country and even more in vulnerable circumstances, on the brink of homelessness.
"The Government has committed to ending rough sleeping and tackling homelessness, and whilst the additional funding announced today is a welcome step, today's Spending Review is ultimately a missed opportunity for Government to be serious in tackling the fundamental issues that cause homelessness in the first place.
"Every day through our work we hear from people whose Housing Benefit simply doesn't cover the cost of their rent, leaving them under immense financial pressure and at genuine risk of homelessness. We need significant investment commitments from Government to genuinely help struggling families to keep the roof over their head.
"If Government is serious about meeting its 2027 commitment to end rough sleeping, then we need bolder financial commitments to prevent people from losing their home in the first place, and investment decisions that result in significantly more truly affordable social homes to be built.
"We know that homelessness can be ended, but without measures such as these prioritised in Government's spending decisions, it will only continue to rise."