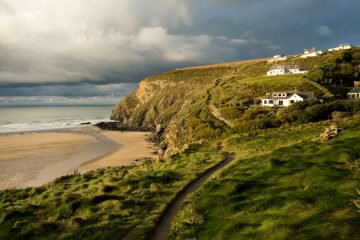 Company cars can be an effective way to get your brand noticed – who hasn't seen a Foxtons mini driving through London?
But Capital & Coastal, an agent on the south coast, has found what it considers the perfect company car for its business.
Despite not being branded, the three-wheeler is a hit with customers and the public recognise the Morgan 3 Wheeler when it's out and about.
Director of Capital & Coastal, Michael Riley, has also fallen for this unlikely choice.
A former head of sales at Savills and head of operations at Romans, Riley says the retro car is working wonders for the firm.
He says that the car was chosen to reflect the niche agency and mirror its brand. He also wanted the vehicle to "turn heads, like our properties."
He continues: "What better way to view properties and their stunning south coast surrounds than blasting along – within the speed limit – with the sea air in your hair, being chauffer-driven in one of Britain's most iconic cars?"1 
The £25,950 car is taken to open-house events and is parked outside as an additional attraction for buyers.
1 http://www.propertyindustryeye.com/34/