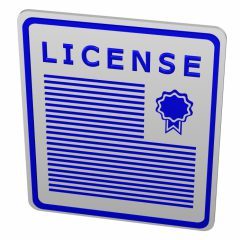 Over the past couple of months, we have covered the story of the Somerset Property Network's battle against North Somerset Council's selective licensing plans for landlords in Weston-super-Mare.
In late July, a group of landlords in the county decided to form the Somerset Property Network, in a bid to campaign against the new licensing scheme proposed by North Somerset Council.
The group, led by Paul Routledge (a veteran property investor) and Samantha Boyd (a private tenant), managed to raise £12,000 to take the council to judicial review in order to overturn the plans. Somerset Property Network believes that the council's initial consultation was careless and unnecessary – "a money-making exercise at the expense of good landlords and tenants".
Now, North Somerset Council has officially announced that it will not be progressing with the original licensing scheme, as it is aware that the Somerset Property Network has challenged the plans, suggesting a number of alternatives.
North Somerset Council remains committed to driving up the standards of private rental homes across the county, and will conduct a further review of the other options available to improve the condition of private rental properties, once it has considered the additional feedback supplied by landlords.
The council is now arranging a meet-up with representatives of local landlords, including members of the Somerset Property Network and the Private Sector Housing Forum, to explore the alternatives suggested.
North Somerset Council plans to arrange an initial meeting in early September, and, in addition, will engage with a cross-section of tenants to form a balanced view from the sector.
Somerset Property Network is confident that North Somerset Council is now listening and willing to work with responsible landlords to improve housing conditions for all tenants across the county.
Routledge, also the CEO of TenantReferencingUK.com, comments: "It is a great day for democracy and it proves it is never too late to talk. Good landlords in Weston-super-Mare are determined to rid problem landlords of our communities as much as any council; bad landlords reduce our investments and bring problems to our neighbourhoods. But the way forward is to work with the good to fight the bad, so let's hope that's what we can do now.
"It is our intention to put together a Somerset Property Network Voluntary Charter, whereby we can submit a standard that we all believe [as landlords] should be met and work with our good tenants to provide long-term, better homes for all. It is simple: good landlords want good tenants, and good tenants want good landlords. That works for us all."
Co-organiser Samantha Boyd adds: "The support we've had on this case has been absolutely phenomenal, not just from Somerset landlords, but from landlords right around the country too. Even better, the money that we raised to take North Somerset Council to judicial review can now be spent on property improvements to provide better homes and communities for all.
"All councils need to take a leaf out of North Somerset Council's book and listen to their good landlords and tenants, for a fair and just outcome for everyone."